WELLNESS PROGRAMMES
The Banjaran's Wellness Programme takes a holistic approach to wellness with the incorporation of healthy meals, exercise and treatments.
The programmes are designed by our wellness practitioners to maximise the benefits of your stay, and may take anywhere between 4 to 22 days. Please contact us at +605 210 7777 or email us at tbhr.wellness@sunwayhotels.com for bookings or further information.
DETOXIFICATION
This programme is designed to cleanse your body, mind and soul. Embrace specific wellness therapies that are complemented by pure, nourishing and detoxifying food to rekindle your natural health.
LONGEVITY
Slow down the clock with our programme designed to decelerate the signs of ageing and restore health. Indulge in antioxidant body therapies, natural spa and wellness activities as well as diets rich in antioxidants to help you get the best out of life.
REJUVENATION
Let this programme help you rest fully from the inside out, emphasising on relaxing spa therapies and nourishing spa cuisine to sustain the body in times of stress and recovery. Breathe new life into your whole self and feel ready for new challenges.
WEIGHT MANAGEMENT
Develop your sense of fitness and well-being. This program emphasises on healthy cuisine with fresh and energy-rich foods, and is designed to be balanced and supportive. It also includes nutritional and spa therapies.
FITNESS
Adopt a fitness schedule that is aimed at managing your health through a variety of group and one-on-one aerobic and holistic exercise sessions. Designed to be energising and reinvigorating, this programme will entail a rainforest jungle trek and a series of targeted spa and wellness therapies among many other activities.
TAILOR-MADE EXPERIENCES
Embrace your individuality and uniqueness with personalised therapies and programmes. Meet our experienced consultants and enlist their support and guidance to co-create a wellness programme that is perfect for you and only you.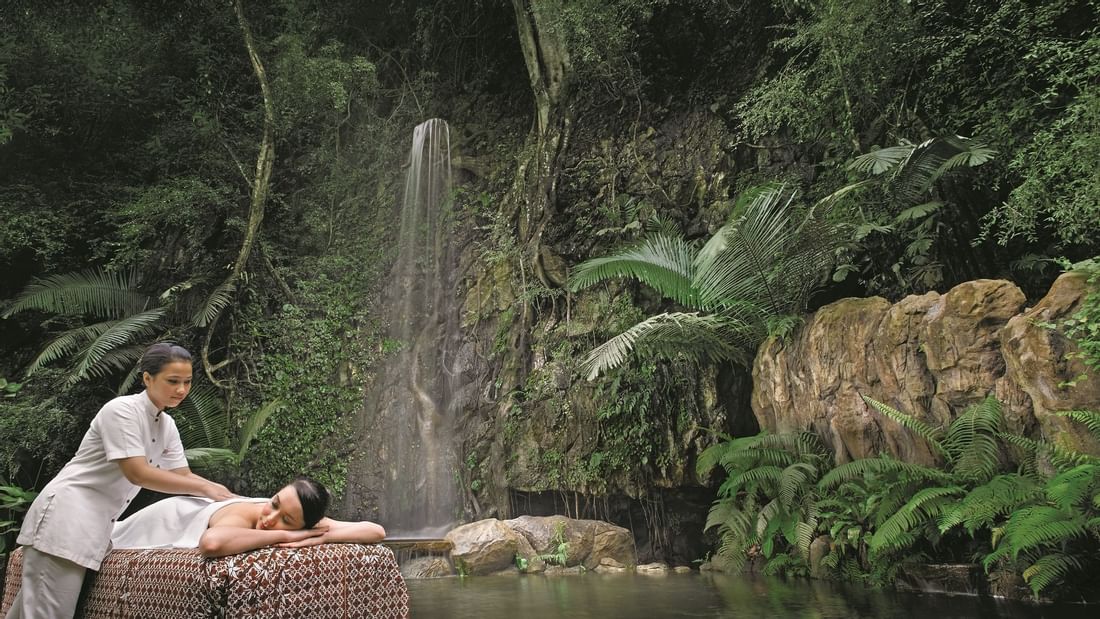 YOU MAY ALSO LIKE
DISCOVER OTHER EXPERIENCES