HOLISTIC EXERCISES
Complement your stay and your wellness programmes with activities known to promote blood circulation and wellbeing. Take your pick from our list of exercises suitable for any fitness level.
PERSONAL TRAINING
Duration: 60min
Our professional trainers will take your fitness to a whole new level, offering technical advice as well as the motivation and support you need to reach your fitness goals.
QI GONG
Duration: 60min
An internal Chinese meditative practice characterised by slow graceful movements and controlled breathing techniques to enhance one's overall wellbeing.
TAI CHI
Duration: 60min
A Chinese martial art and meditative exercise designed to promote relaxation, overall balance and health.
YOGA
Duration: 60min
This ancient Hindu discipline is aimed at training the mind, body and soul towards a state of perfect spiritual harmony as well as enhancing physical and mental balance.
MEDITATION
Duration: 60min
Meditation is a technique designed for enhancing physical health as well as developing mindfulness, concentration, tranquillity and spiritual insight.
PRANAYAMA BREATHING
Duration: 60min
Yoga breathing or Pranayama, is the art of breath control, and it teaches the proper way to breathe. It consists of a series of exercises especially intended to meet the body's needs and keep it in vibrant health.
STRETCHING
Duration: 60min
Enjoy a comprehensive, full-body stretching routine to help improve muscle elasticity, tone and flexibility.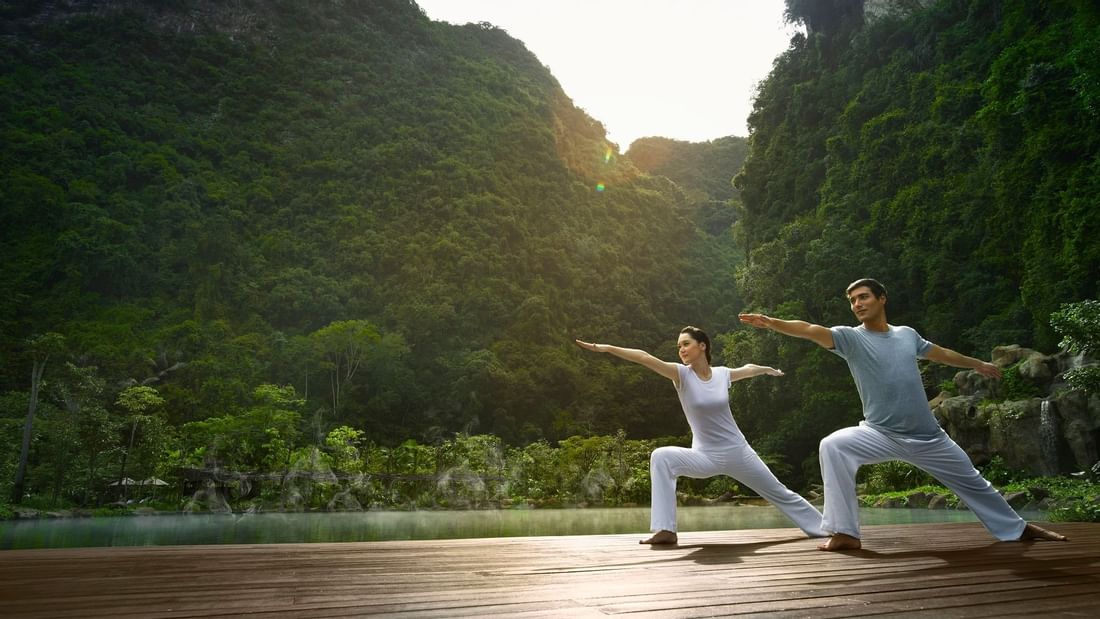 YOU MAY ALSO LIKE
DISCOVER OTHER EXPERIENCES