BATHS & HAIR
Feel rejuvenated and revitalised as you immerse in a relaxing soak that cleanses the body, awakens your senses, soothes muscles and restores a general sense of wellbeing. For the hair, a nourishing cream bath helps regain your hair's natural vitality, shine, moisture and smoothness.
HYDRO BATH
Duration: 30min
Treatment uses a sophisticated machine with concentrated, high-pressure water jets directed at the body to stimulate circulation and lymphatic flow. Choose the Purify Bath option which aids in detoxifying, refining and invigorating the body. Otherwise, deeply relax and calm your body with the Harmony Bath.
MANDI BUNGA (MALAY FLOWER BATH)
Duration: 20min
The traditional Malay flower bath is only included in the Malay Ramuan Spa Journey HAWA package. However, it is also available as an add-on to any facial or massage treatment.
MALAY HAIR CREAM BATH
Duration: 30min
Our deep conditioning Malay hair cream bath combines natural based cream, hibiscus gel and virgin coconut oil which is applied throughout the hair to promote a healthy scalp and stronger hair. This traditional Malay treatment is commonly practised as a weekly deep-conditioning treatment to bring a natural shine to the hair, whilst releasing neck and scalp tension. This treatment is included in the HAWA and ADAM packages and is also available with any facial or massage treatment.
Note: Available for those below 18 years of age.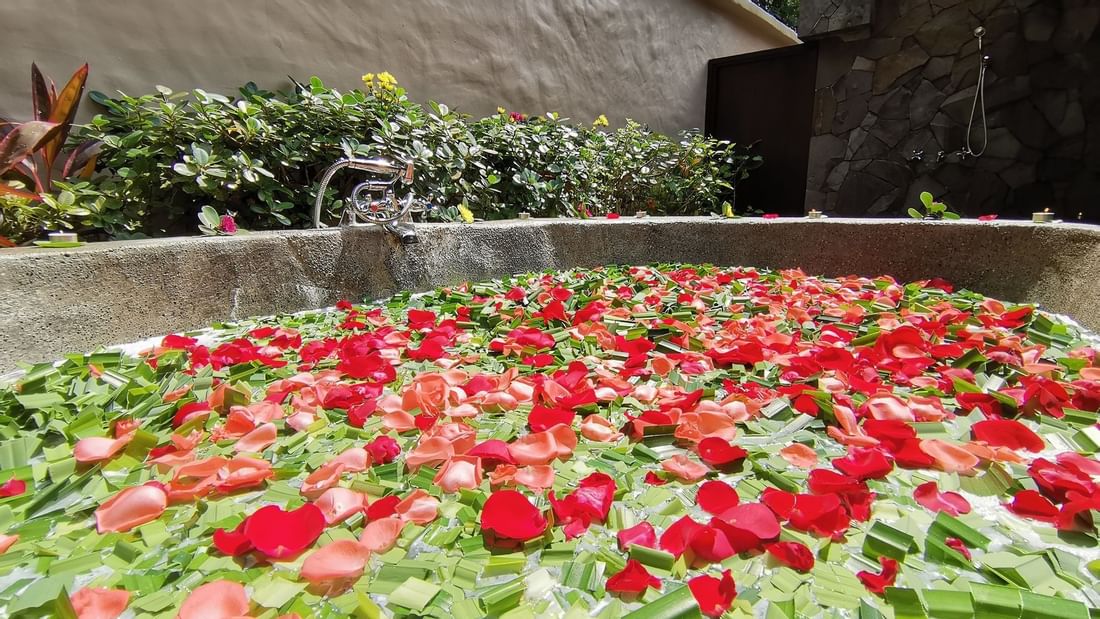 YOU MAY ALSO LIKE
DISCOVER OTHER EXPERIENCES