FACIALS
Enjoy Aromatherapy Associates facials that use the finest pure essential oils and plant extracts to suit your individual skin needs. Treatments cover anti-ageing to sensitive skin, with an exclusive men's range with specifically-designed massage techniques to nourish the inner tissues of your face.
AROMATHERAPY ASSOCIATES FACIAL
Duration: 90min
A bespoke facial, designed to suit your individual skin needs. A combination of the finest pure essential oils and plant extracts are applied with specifically-designed massage techniques to restore and recondition the skin, leaving the complexion smooth and luminous.
AGE REPAIR FACIAL
Duration: 90min
This natural, highly effective skincare reduces the signs of ageing without using harsh chemicals. Starts with cleansing and exfoliating with jojoba beads or corncob granules. Then the face is massaged using apple seed extract, raspberry seed oil and date palm oil which are renowned for their cell renewal and anti-oxidant effects. Two masks are applied to hydrate and to firm. Whilst the masks take effect, the eye area is taken care of with a lymphatic massage to improve skin suppleness and elasticity. For firm, plump and more youthful-looking complexion.
ESSENTIAL ROSE FACIAL
Duration: 90min
This luxurious facial harnesses the regenerative properties of rose to nourish, soften and hydrate dry, delicate and finely-textured complexions. Begins with a scalp massage to release muscular tension, followed by cleansing of the facial skin. A traditional aromatherapy pressure point massage combined with lymphatic drainage releases facial tension and congestion. Arms and hands are massaged while a hydrating facial mask is applied, and the treatment is completed with a deeply-moisturising facial oil and moisturiser. For smooth, radiant complexion and a relaxed state of mind.
SKIN SOLUTIONS MEN'S FACIAL
Duration: 60min
Refine and freshen oily or combination skin with this balancing facial based on essential oils. Skin is cleansed and exfoliated before a deep cleansing mask is used. A facial massage using a traditional aromatherapy massage eases tension and helps tone the muscles. A scalp massage with frankincense inhalation and an arm-and-hand massage completes this relaxing facial. Especially popular with men to tone, refresh and revitalise, leaving the complexion bright and radiant.
DEEP CLEANSE FACIAL
Duration: 60min
A purifying treatment for oily and combination skin. Cleansing and exfoliation is followed by steaming, extraction and a hot towel compress to refine the pores. A facial massage follows using drainage techniques to improve circulation and help eliminate toxins whilst special pressure point techniques ease tension and stress. A freshwater mud mask is then applied to draw out dirt and harmful impurities. As relaxing as it is cleansing, this treatment also includes a scalp massage and hand and arm massage for complete care. Refreshes and balances the skin for a fresh and clean complexion.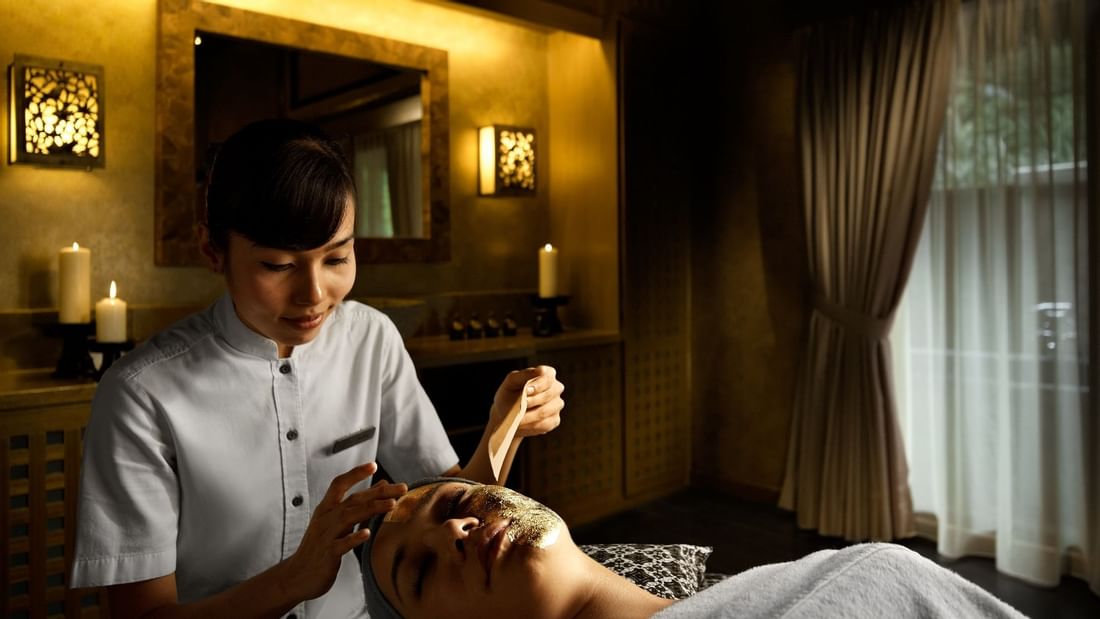 YOU MAY ALSO LIKE
DISCOVER OTHER EXPERIENCES