Meetings & Events
Whether it's the wedding of a lifetime, a work retreat or a well-deserved bash with the best of friends, The Banjaran provides the perfect backdrop for upscale escapes and events. Supported by our team of professionals, we add sparkle to your celebrations, bring energy to your ideas and transform functions into unforgettable occasions. Choose from a collection of inspirational packages that are curated to bring out the best in you and your guests.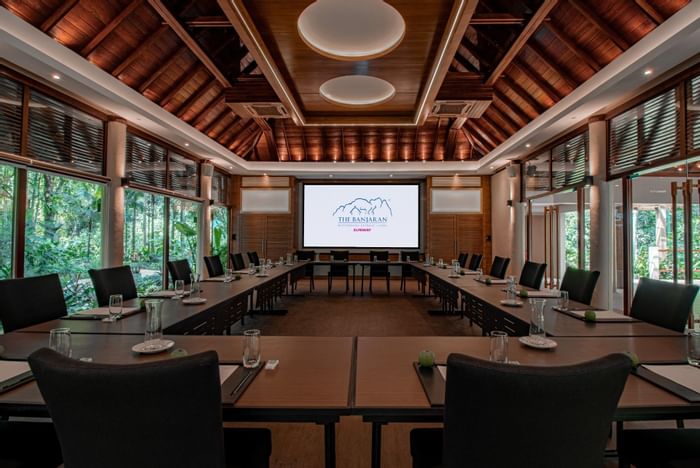 Corporate Retreats
There's nothing quite like kicking off a meeting at The Banjaran. Reap refreshing ideas and results againts a backdrop of majestic limestone hills, lush tropical rainforest and geothermal hot springs.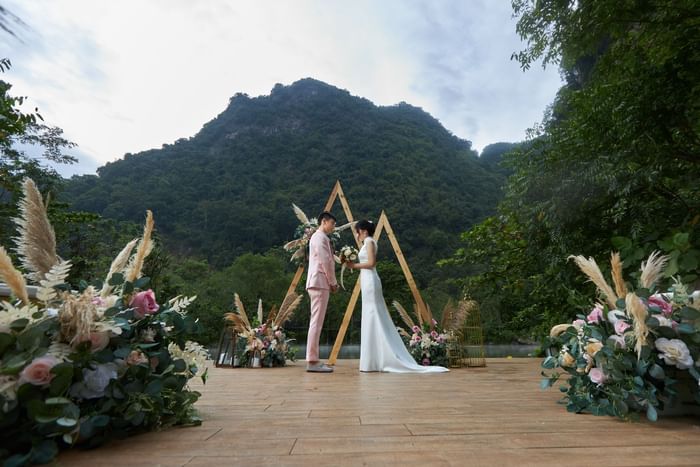 WEDDINGS & CELEBRATIONS
From setup to sundown, our team of professionals will make planning your perfect wedding in the depths of the jungle easier than ever before.