TUGU NEGARA
Jalan Tugu, Off Jalan Parlimen, 50480 Kuala Lumpur
The famous National Monument, locally known as Tugu Negara, is a historic bronze sculpture that pays tribute to those who died in combat during Malaysia's battle for freedom against the Japanese occupation during World War II and the Malayan Emergency during 1948 until 1960. It serves as a remembrance of the bravery, courage and unity of the fighters who laid down their lives for Malaysia's independence. Situated proudly in the Federal capital of Kuala Lumpur, the statue has earned its place in the book of records as the tallest freestanding group of bronze sculptures.

ABOUT TUGU NEGARA
The National Monument was sculpted in 1966 by an American architect, Felix de Weldon. He was also the creator of the famous Iwo Jiwa movement in Washington DC, United States. Each of the seven bronze figures in the National Monument represents a certain quality: courage, sacrifice, leadership, suffering, strength, unity and vigilance. The topmost figure grips the Malaysian flag, flanked by a soldier with a machine gun while the other figure on his right bears a rifle and a bayonet. 
Every year, the Yang Di-Pertuan Agong, the Prime Minister and the leaders of the police and military units visit Tugu Negara to pay their respects to the former heroes who sacrificed their lives in the pursuit of Malaysia's independence. They place garlands at the feet of the sculpture, a symbol of their appreciation. This sculpture spans a total of 48,562 square metres space.


OPENING HOURS
Daily between 7.00am - 6.00pm.

ATTRACTIONS NEAR THE TUGU NEGARA
The National Monument is located right next to Plaza Tugu Negara, which contains a small cluster of shops where you can purchase snacks and drinks from. You can also find public restrooms there. Across from Plaza Tugu Negara is a small tree-lined park with benches available for you to rest in the shade.
As the National Monument is situated near the gorgeous Lake Gardens, you should take the opportunity to stroll through one of the city's most renowned parks. Lake Gardens is a 92-hectare beauty of fresh greenery and vegetation, which sees a lot of joggers and families in the early mornings and evenings. Check out the Kuala Lumpur Bird Park while you're there. It's a great place to bring your kids as it houses more than 3,000 birds from 200 species. The Butterfly Park is also another fantastic attraction situated near the Bird Park, featuring an extensive collection of more than 6,000 beautiful butterflies. If you enjoy nature and greenery, drop by at the Hibiscus Garden and Orchid Garden too.
Since you're in the area, be sure to visit thriving Bukit Bintang for your dose of food, shopping, culture and nightlife. You can spend a whole day just walking around, browsing hundreds of shops and sampling a variety of tasty local cuisine.

DIRECTIONS
#1 Taxi or Grab | RM30 - RM40 | Approximately 40 - 50 mins
The easiest way to travel to Tugu Negara is by taxi or Grab. The cost is approximately between RM30 - RM40 from the hotel, depending on traffic conditions. The journey is about 19 kilometres long and will take about 40 to 50 minutes.
#2 Train / BRT (BRT / LRT) | RM3 - RM12 | Approximately 1 hr 24 mins
Board the BRT Sunway Line bus from Sunway Lagoon BRT Station to USJ7 Station. Then, take a 44 minutes LRT train ride (Kelana Jaya Line) from USJ7 to Masjid Jamek, and walk westward for about 14 minutes to Tugu Negara.

< Image credit (from left to right) - tourism.gov.my, tourism.gov.my, tourism.gov.my, tourism.gov.my and CEphoto by Uwe Aranas >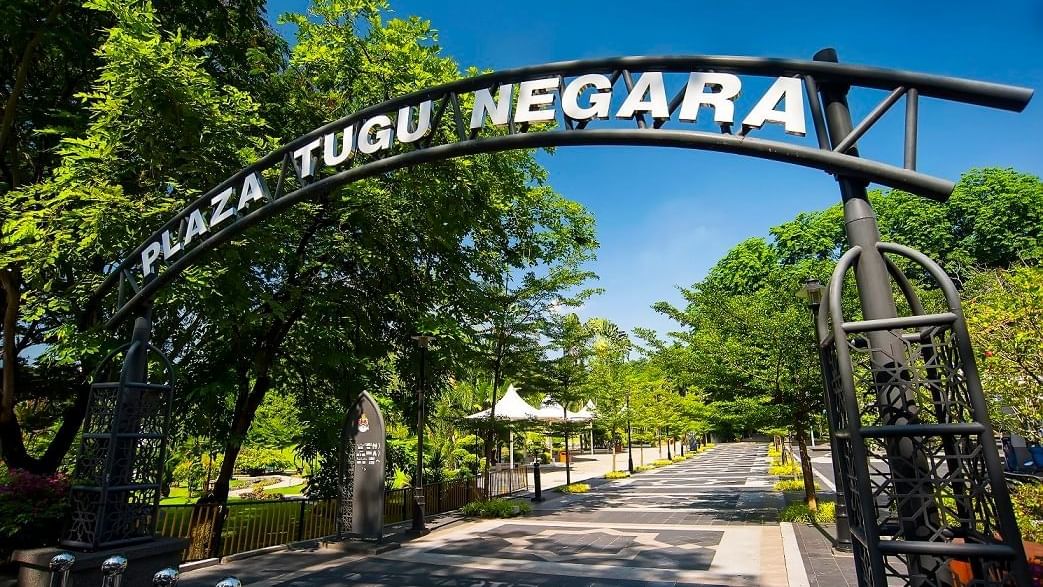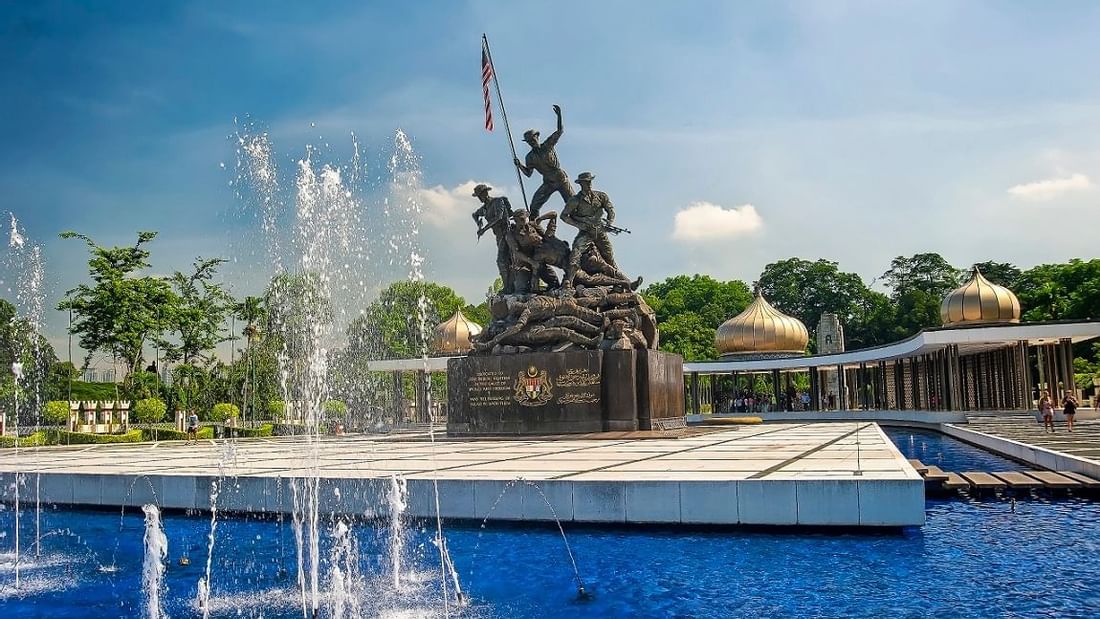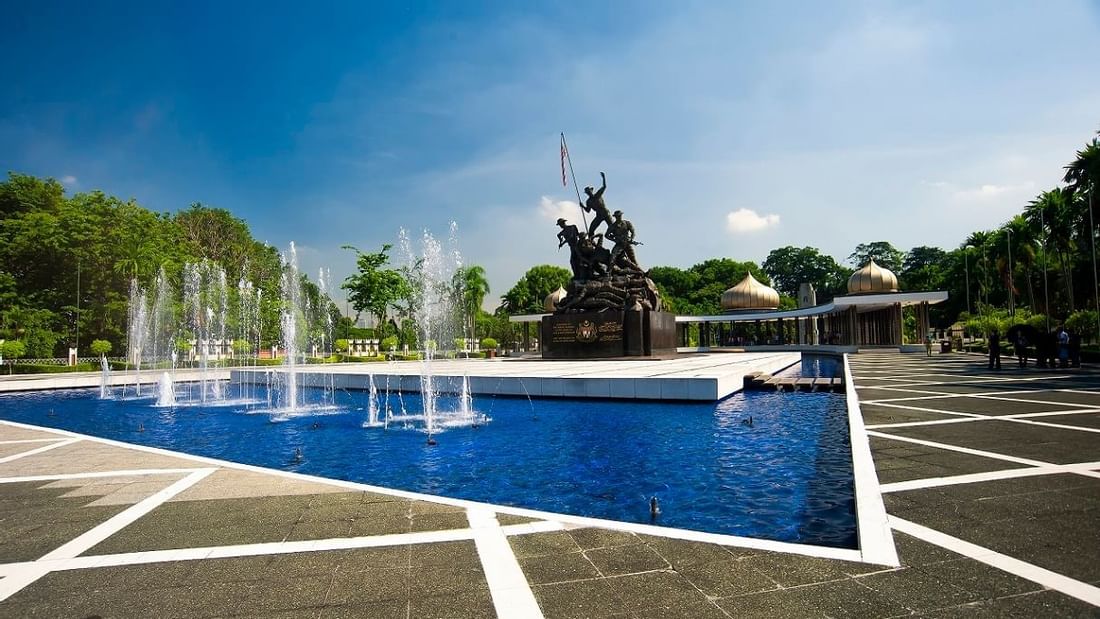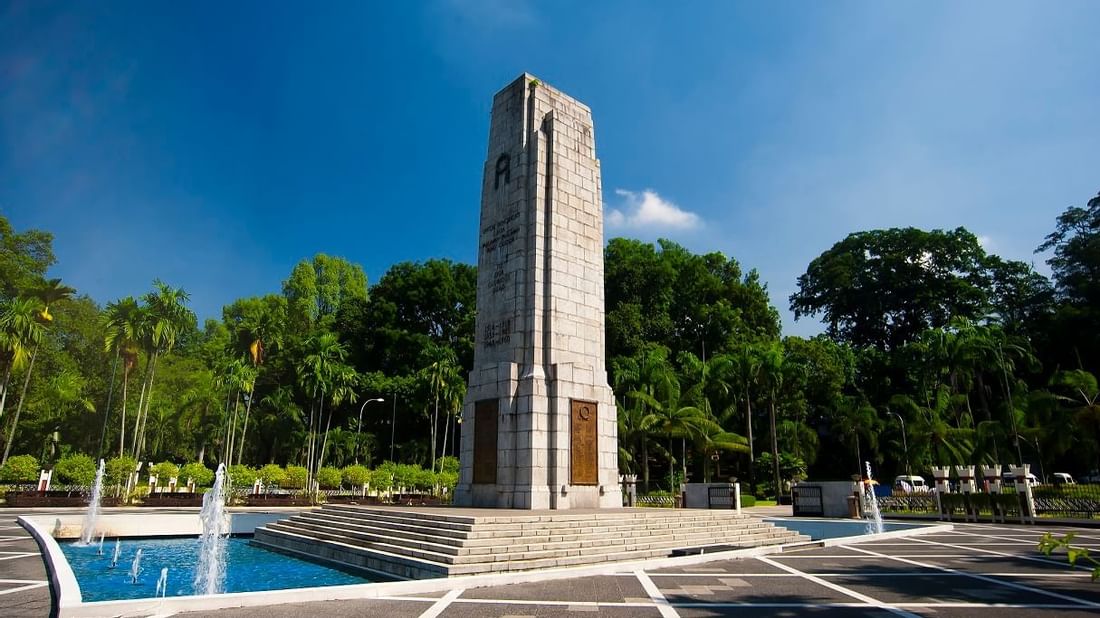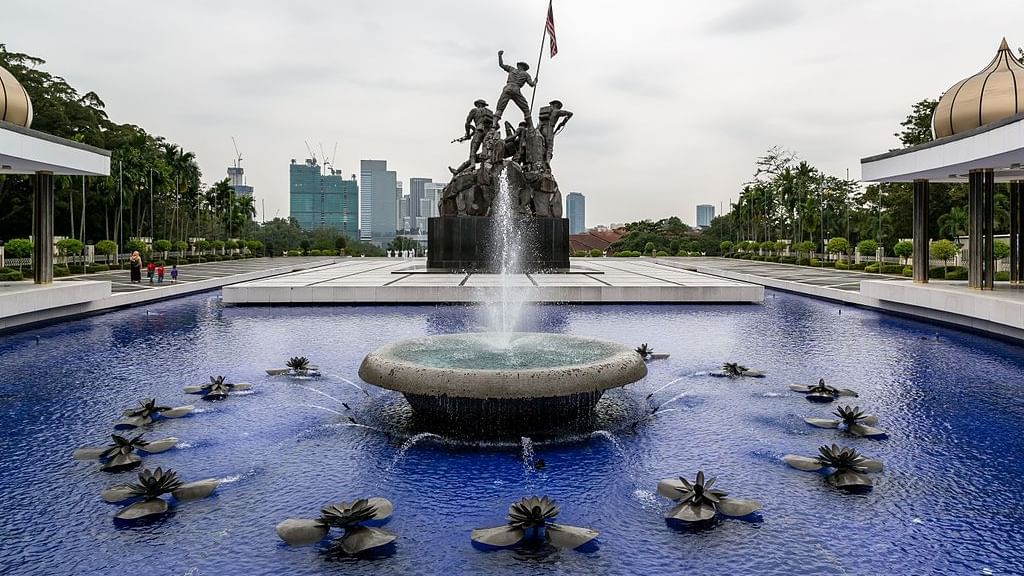 YOU MAY ALSO LIKE
DISCOVER OTHER EXPERIENCES