KLCC
241, Suria KLCC, Kuala Lumpur City Centre, 50088 Kuala Lumpur
Kuala Lumpur is a diverse city filled with must-see landmarks and Kuala Lumpur City Centre - aptly named KLCC - is at the heart of this beautiful city. Suria KLCC, a premier shopping mall in Kuala Lumpur, offers a generous selection of over 300 boutiques and shops, from luxury to mid-range and even budget-friendly international and local brands. KLCC also houses a variety of activities and experience centres for people of all ages, making it the perfect getaway for families. 

HISTORY
The KLCC area was formerly an affluent suburban township located north of the old Kuala Lumpur town. It was also the original site of the Selangor Turf Club. As rapid development moved northwards from old Kuala Lumpur, the area progressively changed from a residential area to a high-density network of commercial buildings filled with offices and hotels. In 1988, the Selangor Turf Club site and residential township were cleared to make way for the KLCC project. The planning began way back in 1992. The renowned artist, Cesar Pelli designed the twin towers to reflect a distinctive, postmodern style featuring Islamic motifs. This made the twin towers one of the most iconic buildings in the world till today.
 
THINGS TO DO IN KLCC
Let's start with the Petronas Twin Towers. It is the world's tallest twin towers, standing at 452 metres (1,483 feet) tall. This iconic landmark features a skybridge at the 41st and 42nd floor. It is open to the public, so everyone can get to enjoy an amazing bird's eye view of the city. 
For an interactive and educational adventure for kids and adults alike, visit the Petrosains Discovery Centre and have fun while learning about science and technology. This high-tech science discovery centre with exciting hands-on exhibits and shows will make learning very entertaining for all. 
Another great place for the family to learn and enjoy together is Aquaria KLCC. This world-class oceanarium features a 90-metre transparent aquarium tunnel and a wide variety of marine life exhibits. Visitors will be enchanted while learning and seeing the marine life up close with the guided tours and interactive live feeding shows. 
The KLCC Park is perfect for those who want to take things slow. The park not only offers a natural respite, but also a wide range of amenities such as a 2-acre children's playground, a jogging path, a wading pool and benches all over the 50-acre urban garden. 
As the night falls, head towards the esplanade outside of Suria KLCC that's located within the KLCC Park, and you will find the 10,000 square feet man-made Lake Symphony. Prepare to be awed by the magical symphony of sound, light and water; Lake Symphony features two musical fountains that are programmed with over 150 unique light animations.

OPENING HOURS
Suria KLCC shopping mall is opened daily from 10.00am - 10.00pm, but the other nearby attractions have different operating hours: 
Petronas Twin Towers is open from Tuesday to Sunday. It is closed every Monday and on Hari Raya Aidilfitri & Aidiladha. The visiting hours are from 9.00am to 9.00pm, with the last admission is 8:30pm. Please note that the Petronas Twin Towers is temporarily closed from 1.00pm to 2.30pm every Friday.
Petrosains Discovery Centre is open from Tuesday to Friday, 9.30am to 5.30pm with the last admission at 4.00pm. On Saturday, Sunday and Public Holidays, it is open from 9.30am to 6.30pm with the last admission at 5.00pm. Petrosains is closed every Monday except during the Malaysia School Holidays.
Aquaria KLCC is open every day, including public holidays from 10.00am to 8.00pm, with the last admission at 7.00pm.
Dewan Filharmonik Petronas has varying operating hours. It depends on whether there are concerts or recitals happening.
Galeri Petronas is open from Tuesday to Sunday, 10.00am to 8.00pm. It is closed every Monday.
KLCC Lake Symphony's Light and Sound Water Fountain showtimes are 8.00pm, 9.00pm and 10.00pm daily. As for the KLCC Lake Symphony Water Fountain (Light only), showtimes are at 7.30pm, 8.30pm and 9.30pm daily.

DIRECTIONS
#1 Taxi or Grab | RM30 - RM55 | Approximately 40 mins
The easiest way to KLCC is by car. You can drive, take a taxi or Grab from the hotel. The fare for a standard taxi is around RM30 - RM55, depending on traffic conditions. The journey is about 25 kilometres-long and will take approximately 40 minutes.
#2 Train | RM3 - RM12 | Approximately 1 hr 15 mins
Taking the train is also convenient and comfortable. First, board the BRT Sunway Line bus from Sunway Lagoon to the USJ7 LRT Station (Fare: RM3.20). Then, take a 50 minutes LRT train ride (Fare: RM3.90) to KLCC.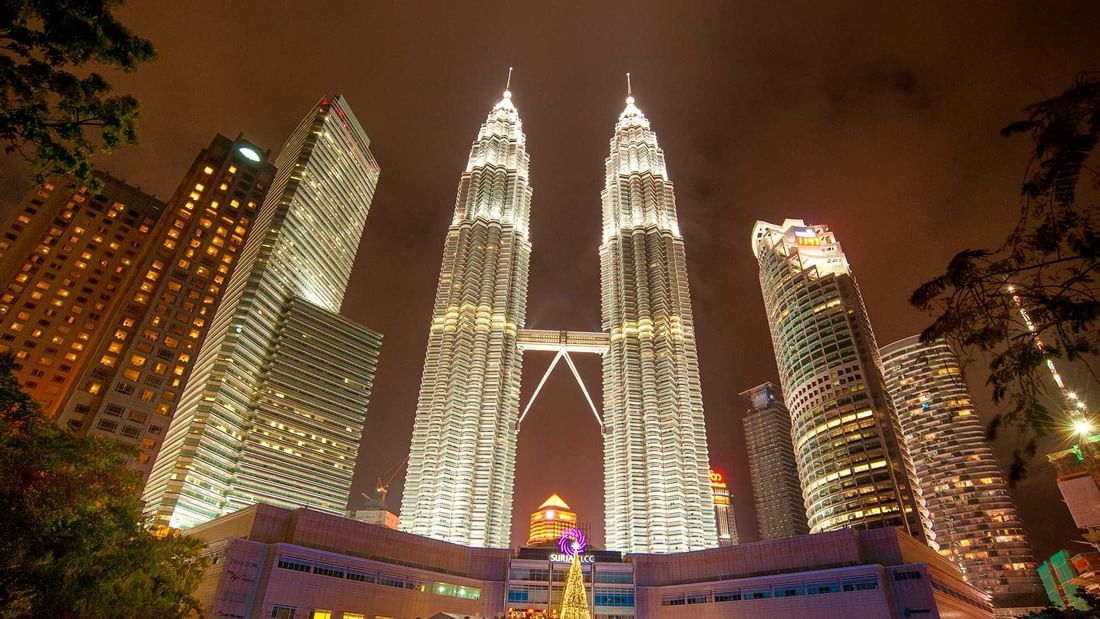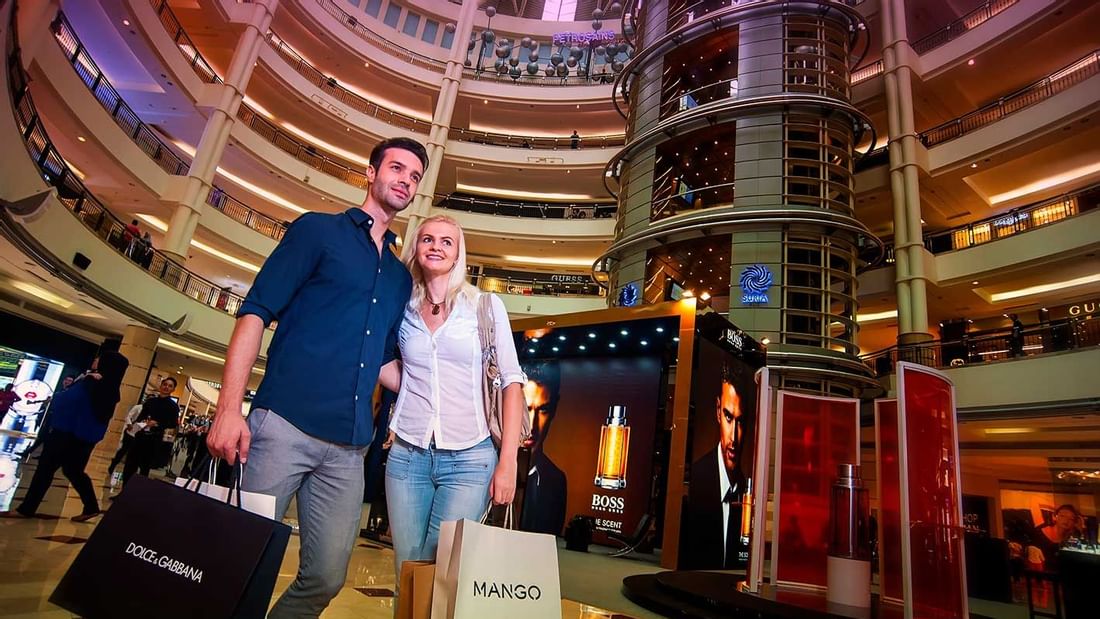 YOU MAY ALSO LIKE
DISCOVER OTHER EXPERIENCES