MASJID NEGARA
Jalan Perdana, Tasik Perdana, 50480 Kuala Lumpur
The National Mosque is located in a central part of Kuala Lumpur, just a kilometre away from Lake Gardens and the Kuala Lumpur Bird Park. Recognised as Masjid Negara among the locals, it's a massive structure that sits on a 13-acre land, with the capacity to hold around 8,000 worshippers in its premise. The mosque is considered an important emblem of the Islamic nation of Malaysia.
It's a lovely architectural masterpiece that features a contemporary star-shaped dome with 18 points, each representing the country's 13 states and five Islamic pillars. Abstract and geometric designs are incorporated into the mosque's ironwork and roofings. You'll also notice a 73 metre-high minaret, which is the mosque's most outstanding feature and a prominent aspect of the Kuala Lumpur skyline.

HISTORY
Masjid Negara was built in 1965 by UK architect Howard Ashley and Malaysians Hisham Albakri and Baharuddin Kassim. It was actually constructed on the site of a church. The Grand Hall is a wonderful sight to behold, with intricate carvings and verses from the Quran lining the walls. You'll love strolling through the outdoor gardens, complete with fountains and white marble reflecting pools. 
In 1987, the mosque underwent extensive renovations and its pink-tiled roof was substituted with blue and green tiles. It was inspired by the idea of an open umbrella. The seven-point umbrella-shaped annexe, Makam Pahlawan (Heroes' Mausoleum) is located at the back of the mosque, and houses the crypts of Malaysian political legends as well as Tun Abdul Razak, the second prime minister of Malaysia.

< Source: Visit KL and Go KL >

FUN FACTS
An underground passage links Masjid Negara to the old railway station nearby.

OPENING HOURS
Masjid Negara opens and closes several times a day, except for Muslim worshippers. Visitors are only allowed to enter the mosque after the prayers are over at the following day and time:
Saturday to Thursday: 9.00am - 12.00noon, 3.00pm - 4.00pm and 5.30pm - 6.30pm
Friday: 3.00pm - 4.00pm and 5.30pm - 6.30pm

DRESS CODE
To enter, you'll have to adhere to their dress code. Sleeveless tops, shorts and skimpy outfits are strongly discouraged, but the mosque also offers robes and headscarves that you can borrow from the desk at the entrance gate.

ATTRACTIONS NEAR THE MASJID NEGARA
Other attractions near the National Mosque are the famous Kuala Lumpur Lake Gardens, the National Monument, Plaza Tugu Negara, Central Market, River of Life and Chinatown. If you're craving some scenic shots of nature, the Lake Gardens offers a world of lush greenery, fresh vegetation and kid-friendly attractions in its large premise, such as the Butterfly Park, Deer Park and KL Bird Park. Central Market is a great place to get a cultural dose of local art, souvenirs and food.

DIRECTIONS
#1 Taxi or Grab | RM25 - RM30 | Approximately 35 - 45 mins
The easiest way to travel to Masjid Negara is by taxi or Grab. The cost is between RM25 - RM30 from the hotel, depending on traffic conditions. The journey is about 17 kilometres long and will take approximately 35 to 45 minutes.
#2 Train / BRT (BRT / LRT) | RM3 - RM12 | Approximately 1 hr 6 mins
Board the BRT Sunway Line bus from Sunway Lagoon BRT Station to USJ7 Station. Then, take a 43 minutes LRT train ride (Kelana Jaya Line) from USJ7 to Pasar Seni, and walk for about 6 minutes to Masjid Negara.

< Image credit (from left to right) - tourism.gov.my, mosqpedia.org, CEphoto by Uwe Aranas, tourism.gov.my and tourism.gov.my >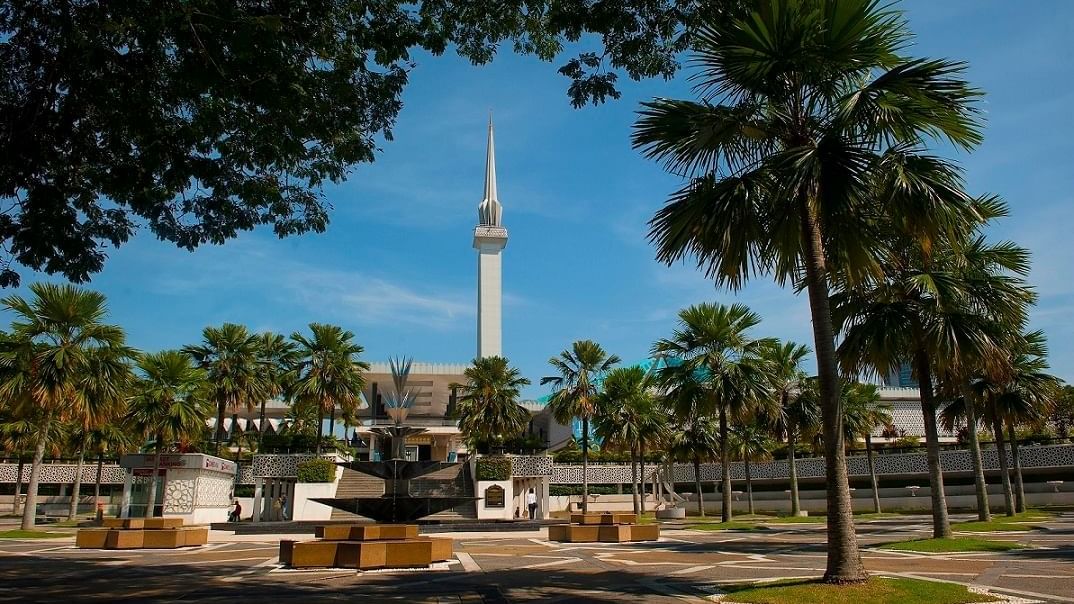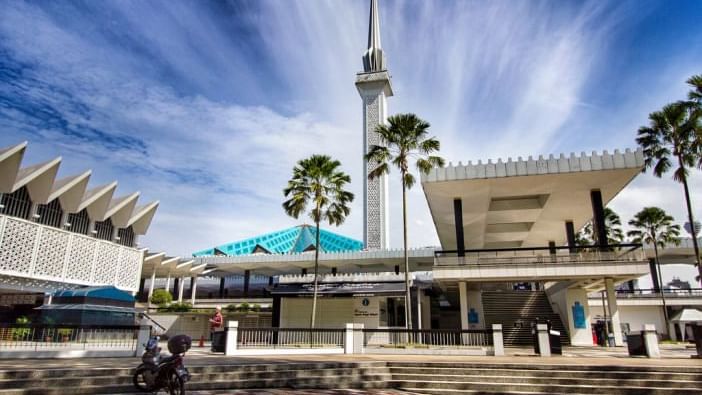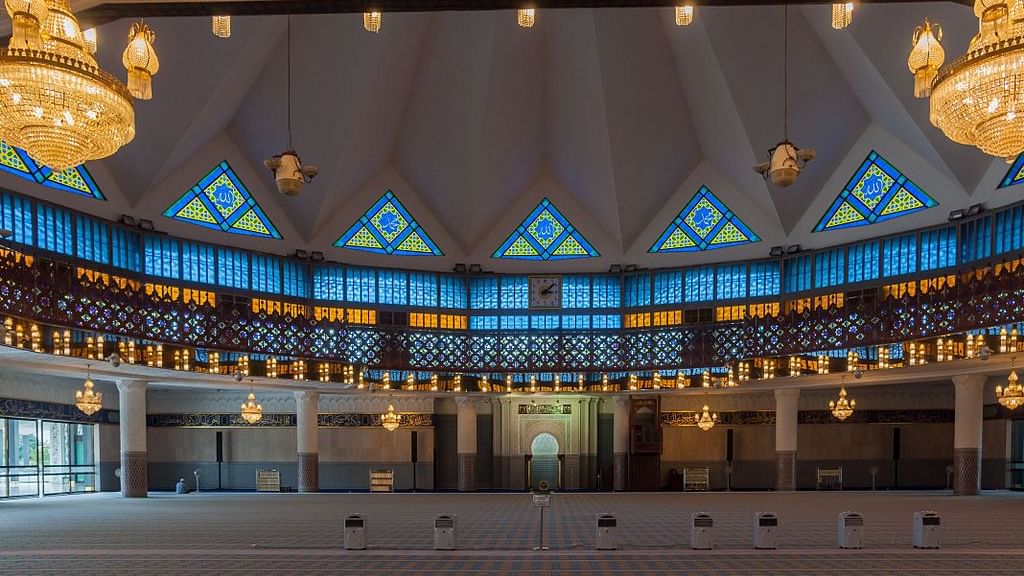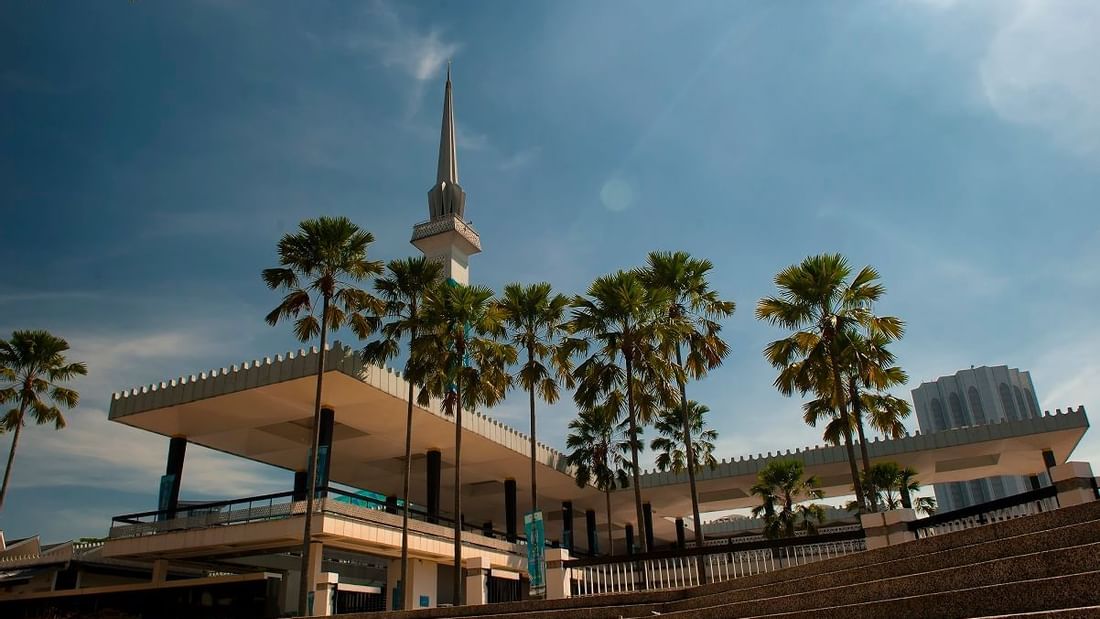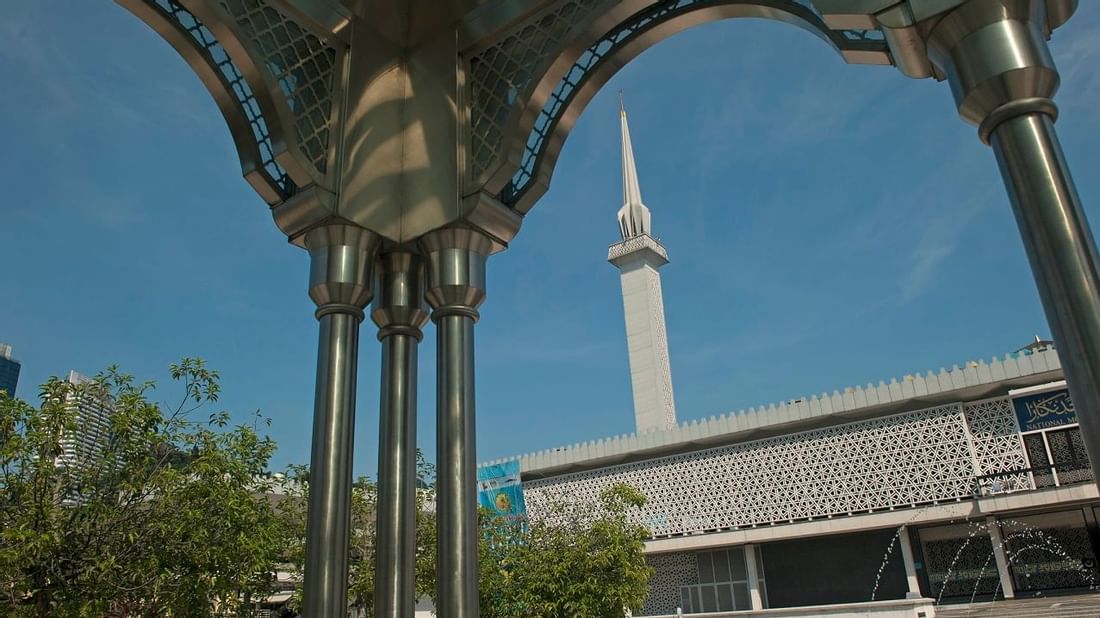 YOU MAY ALSO LIKE
DISCOVER OTHER EXPERIENCES