KL TOWER
No. 2, Jalan Punchak, Off Jalan P.Ramlee, 50250 Kuala Lumpur
Known as one of Malaysia's most popular landmarks, the Kuala Lumpur Tower (KL Tower) stands proudly at 421 metres in the heart of the city. It offers a spectacular viewing deck located at 276 metres that boasts a gleaming view of the city, which makes it a well-loved tourist attraction during the day and night. The tower also houses a revolving restaurant, where guests can enjoy delicious dinners and high teas while witnessing the breathtaking panorama of KL's dazzling skyline.

HISTORY
Constructed on 1 March 1995, the KL Tower's overall design was intended to reflect human's quest for perfection in life. It is the 7th tallest freestanding tower in the world. Its architectural style incorporates a blend of Arabic scripts, Islamic floral elements and Islamic tiles that echo Malaysia's vibrant Islamic heritage, and its eminent globular pinnacle was inspired by the gasing, a classic Malaysian spinning top.

After all facilities and amenities were fully installed, the doors to the KL tower were officially opened to the public on 23 July 1996. Apart from serving as a tourist attraction, races are also held annually at the tower, where participants race up the stairs to the top. It also acts as the Islamic falak observatory to observe the crescent moon, which symbolises the start of the Muslim fasting month of Ramadhan, Syawal and Zulhijar.

< Source: JomJalan >

FUN FACTS
You can enjoy the panoramic view of the city from the enclosed space of the Observation Deck, but if you want a higher view, you can go up to the Skydeck, which is an open-air area. Those who are seeking a bit of adventure can enjoy an adrenaline rush at the SkyBox, which is an extended part of the Skydeck. This fully-transparent glass box is 300 metres above the ground and offers you a vertigo view of Kuala Lumpur. If you have a fear of heights, you might want to skip this.

< Source: Nerdnomads >
 
OPENING HOURS
The KL Tower opens daily from 9.00am - 10.00pm, although hours might vary during the Islamic New Year.

ENTRANCE FEE
The entrance fee for foreigners is RM49 (Observation Deck), RM99 (Skydeck), RM105 for adults (SkyBox) and RM55 for kids (SkyBox).
The entrance fee for MyKad holders is RM30 (Observation Deck), RM71 (Skydeck), RM75 for adults (SkyBox) and RM39 for kids (SkyBox).

DIRECTIONS
#1 Taxi or Grab | RM30 - RM50 | Approximately 40 - 50 mins
The easiest way to travel to the KL Tower is by taxi or Grab. The cost is between RM30 - RM50 from the hotel, depending on traffic conditions. The journey is about 22 kilometres long and will take approximately 40 to 50 minutes.
#2 Train / BRT (BRT / LRT / KTM) | RM3 - RM12 | Approximately 1 hr 15 mins 
Option 1 – First, walk to Setia Jaya KTM Station (~1.9 kilometres), and board train to Abdullah Hukum Station. Then, take the LRT from Abdullah Hukum to Dang Wangi, and walk for approximately 15 minutes to KL Tower. 
 
Option 2 – Board the BRT Sunway Line bus from Sunway Lagoon BRT Station to USJ7 Station. Then, take a 40 minutes LRT train ride (Kelana Jaya Line) from USJ7 to Dang Wangi, and walk for approximately 15 minutes to KL Tower.
#3 Bus (Rapid KL – Line 772) | RM1 - RM5 | Approximately 1 hr 35 mins
If you're planning on taking the Rapid KL bus, walk 31 minutes (~2.7 kilometres) to Seri Setia Station and board Line 772 Bus to Pasar Seni (~40 minutes). Then, walk for another 23 minutes (~2 kilometres) to KL Tower.

< Image credit (from left to right) - tourism.gov.my, tourism.gov.my, tourism.gov.my, menarakl.com.my, menarakl.com.my and menarakl.com.my >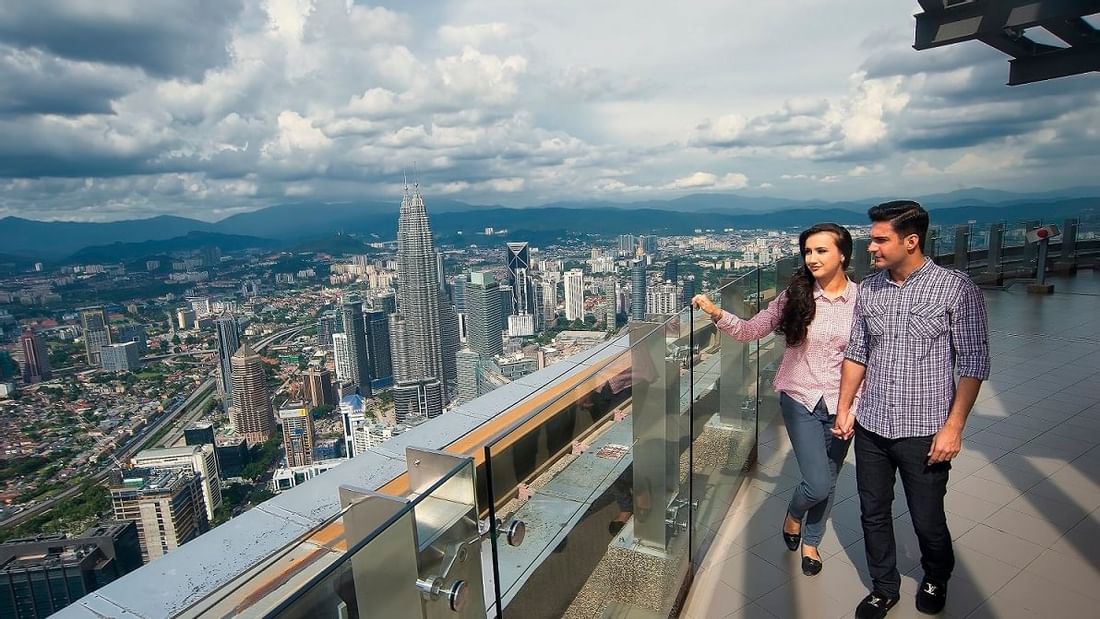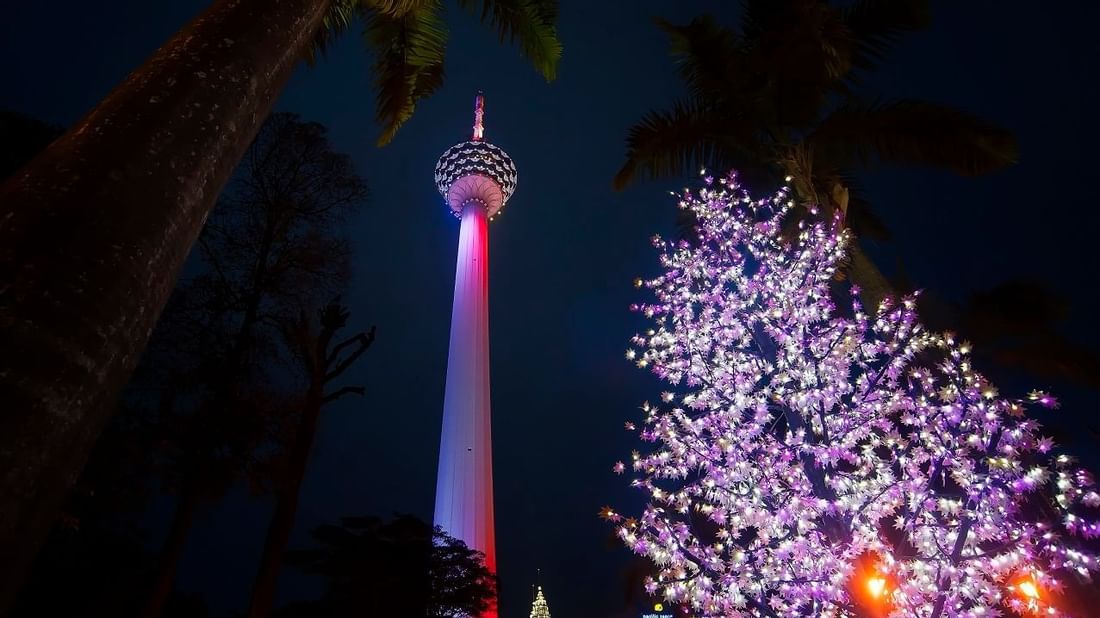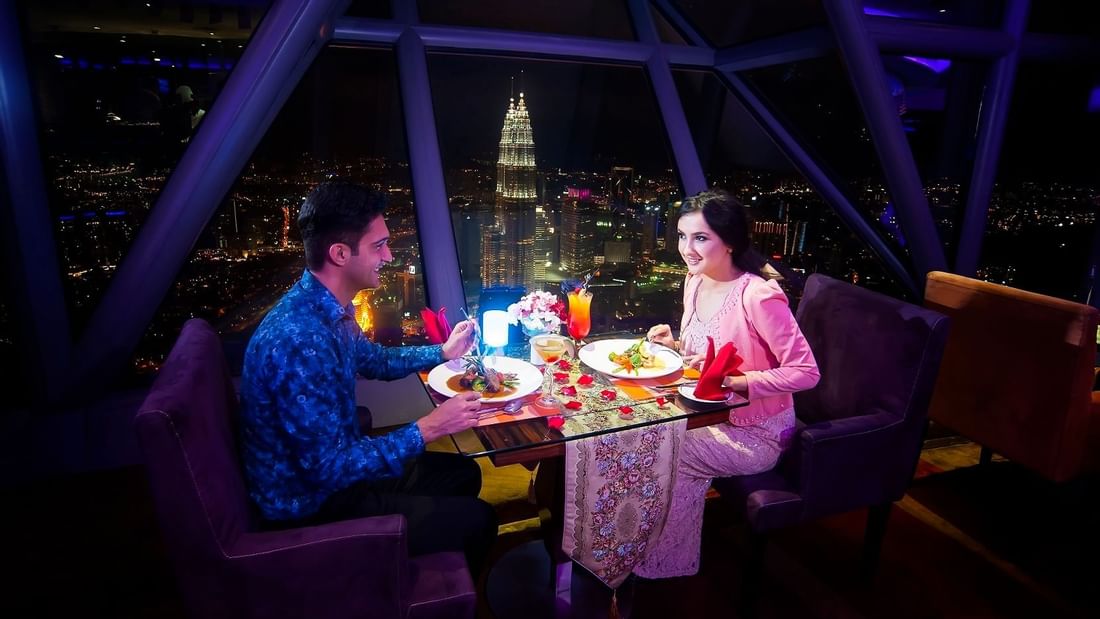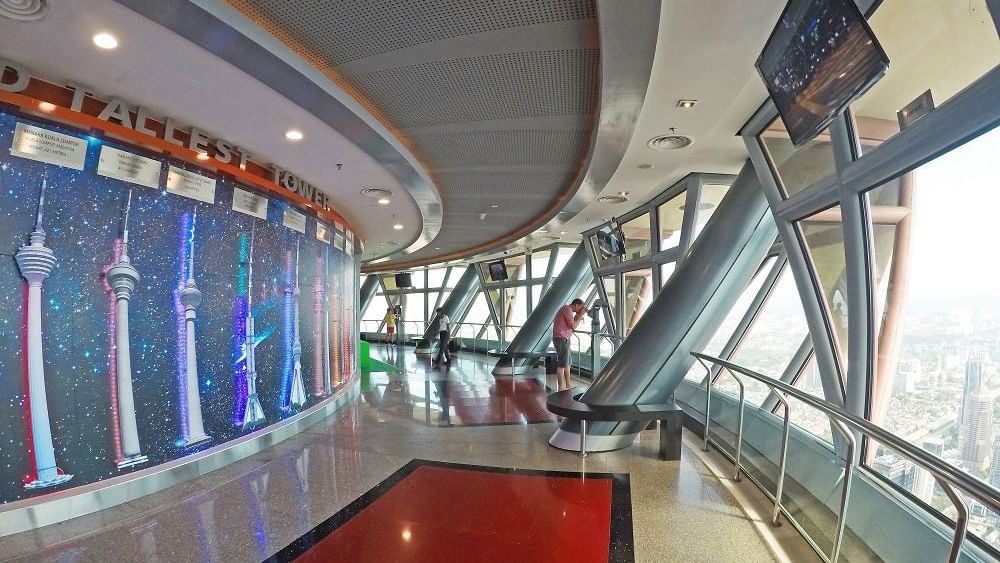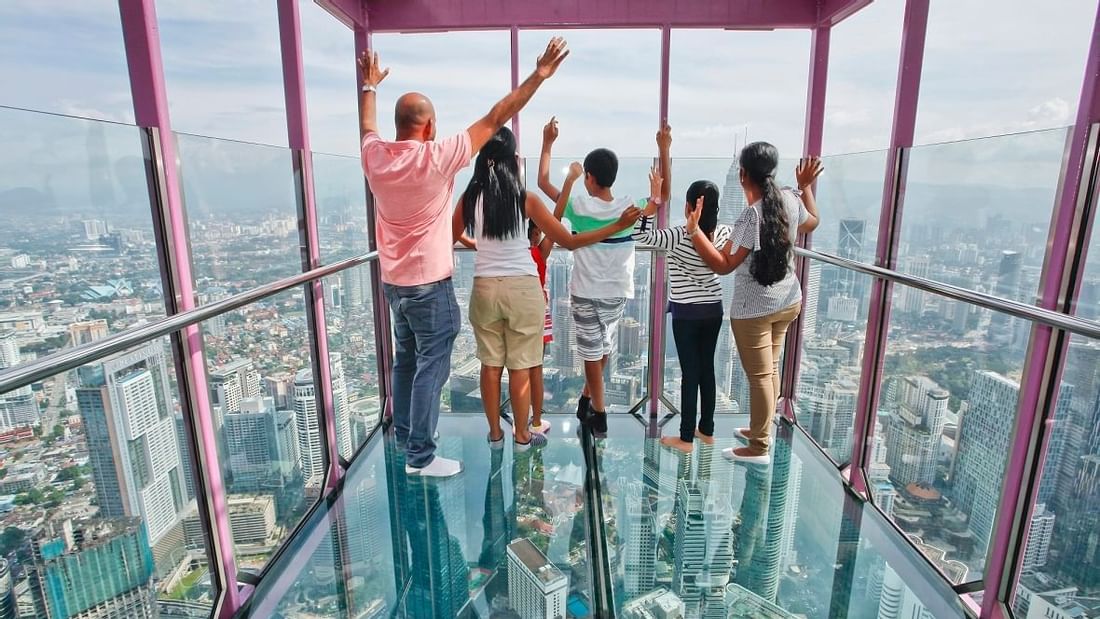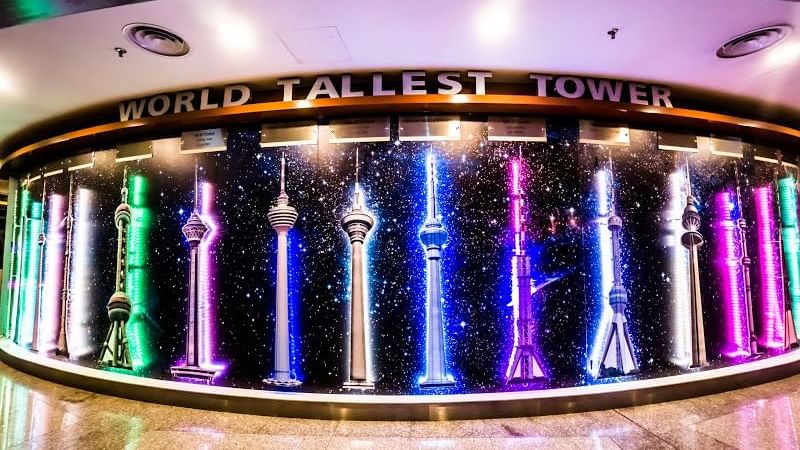 YOU MAY ALSO LIKE
DISCOVER OTHER EXPERIENCES