ZOO NEGARA
Jalan Taman Zooview, Taman Zooview, 68000 Ampang, Selangor
Zoo Negara (National Zoo) is Malaysia's largest zoo covering 44 hectares (110 acres) of land and is located on the north eastern outskirts of Kuala Lumpur city centre. Zoo Negara has a total of over 5,137 specimens from 476 species of mammals, birds, amphibians, reptiles, and fish. There are many exhibits to be enjoyed, spaciously arranged around an idyllic lake with free roaming storks, pelicans, egrets, ibises and swans within a beautifully landscaped surrounding occupied with mature trees. 
One of the main attractions of Zoo Negara is the Giant Panda Conservation Centre. Visit the pair of giant pandas named Xing Xing and Liang Liang. They are housed in a large complex that's equipped with powerful air-conditioning and surrounded by artificial rock structures, blocks of ice, climbing poles, a waterfall and trees. Experience the playful nature of pandas up close and learn about the panda's conservation programme. 
There are many fun things to see and do in Zoo Negara, such as the Multi-animal Show featuring the sea lions and macaws. Watch them perform tricks and stunts and be amazed at their ability to communicate and understand instructions. Also, don't miss out on the Animal Feeding sessions, guaranteed to make the little ones squeal with delight! 
Meet the other animals in the various popular exhibits in Zoo Negara: 
Australian Plain
Humboldt Penguin
Children's World
Savannah Walk
Ape Centre
Reptile House
Bird Aviary
Hornbill Centre
Bear Complex
Mammal Kingdom
Cat Walk
Tunku Abdul Rahman Aquarium
You can also take a tram ride around the zoo to see the animal exhibits.

HISTORY
In 1957, a Committee Member of Malayan Agri-Horticultural Association (MAHA), Mr. V.M. Hutson (later Tan Sri) opened a miniature zoo at the annual MAHA exhibition. Most Malayans really enjoyed it, and the idea for a proper full-size zoo that the entire nation can enjoy soon followed. The Federal Government chose a spot in Ulu Klang, Selangor and was set to build a zoo amidst the lush greenery here. On 14th November 1963, the first Prime Minister of Malaysia, Y.T.M. Tunku Abdul Rahman, officially opened the zoo to the public. Ever since then, the zoo has strived to be a premier zoological park with a science-based approach to wildlife management, education, training and research on various animal and plant species. The zoo is gradually increasing its amount of open-concept exhibits, with the aim of giving the animals ample space and freedom to move around while allowing visitors to see the animals up close in their habitat.

FUN FACTS
There is a giant banyan tree at Zoo Negara that is said to be one of the largest banyan trees in Malaysia!

OPENING HOURS
The zoo is opened daily from 9.00am - 5pm. The last admission for the Giant Panda Conservation Centre is at 4.30pm on weekdays and 5.30pm on weekends.
The multi-animal show starts at 11.00am and 3.00pm from Saturday to Thursday. On Friday, the show will start at 11.00am and 3.30pm. 
The Animal Feeding session is available on weekends and public holidays only. It happens at Children's World from 12.00noon to 1.00pm, while the Javan Deer's feeding session is from 2.00pm to 3.00pm.

ENTRANCE FEE
The entrance fee for Malaysian adults is RM45 and for non-Malaysian adults, the fee is RM88.

DIRECTIONS
Taxi or Grab | RM50 - RM70 | Approximately 50 mins
The easiest way to Zoo Negara is by car. You can drive, take a taxi or Grab from the hotel. The fare for a standard taxi is around RM50 - RM70, depending on traffic conditions. The journey is about 32 kilometres long and will take approximately 50 minutes.

< Image credit - tourism.gov.my >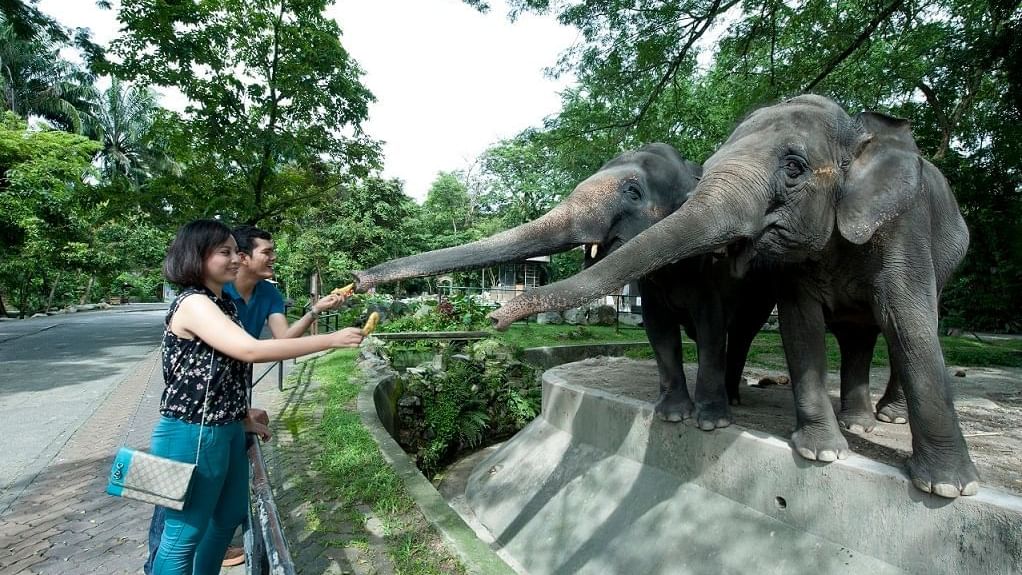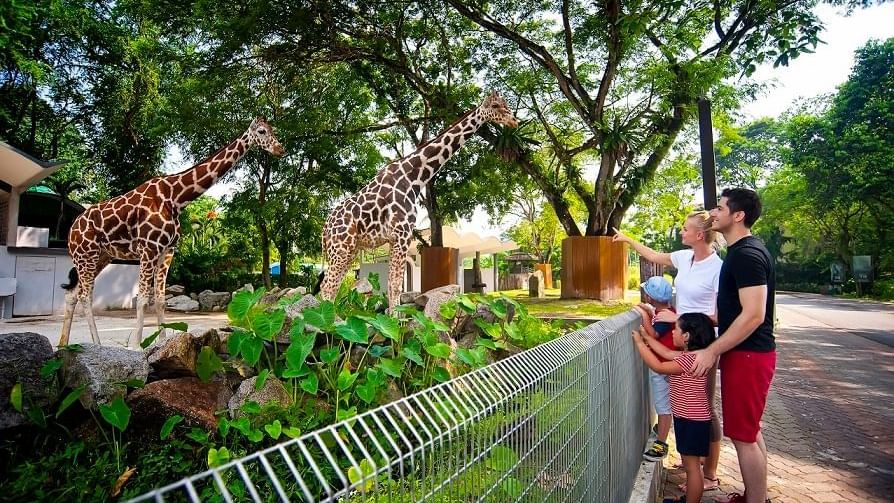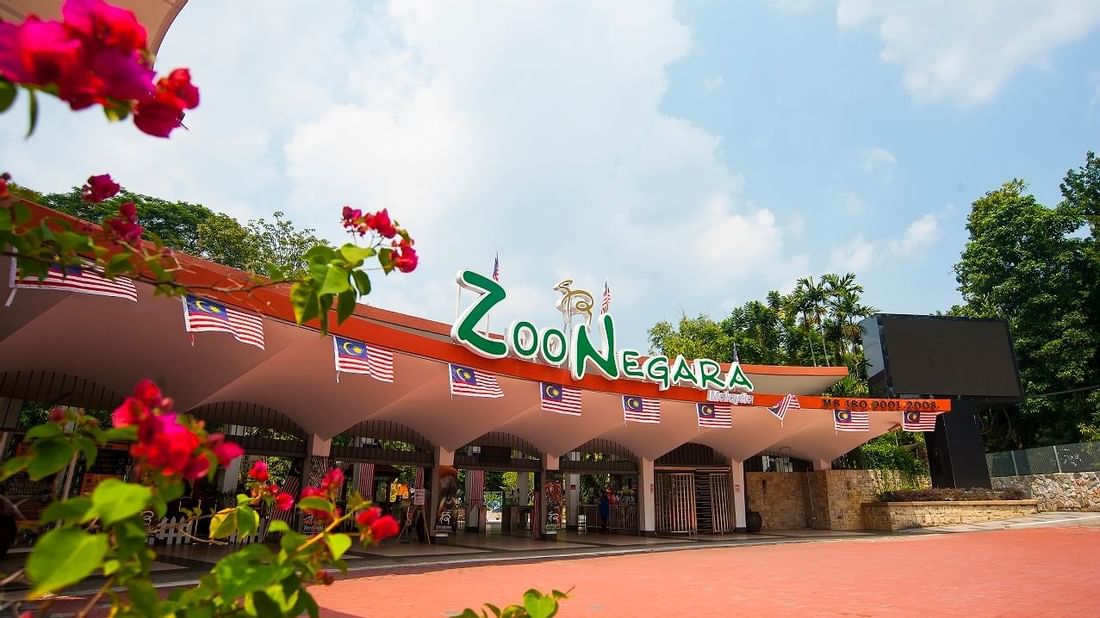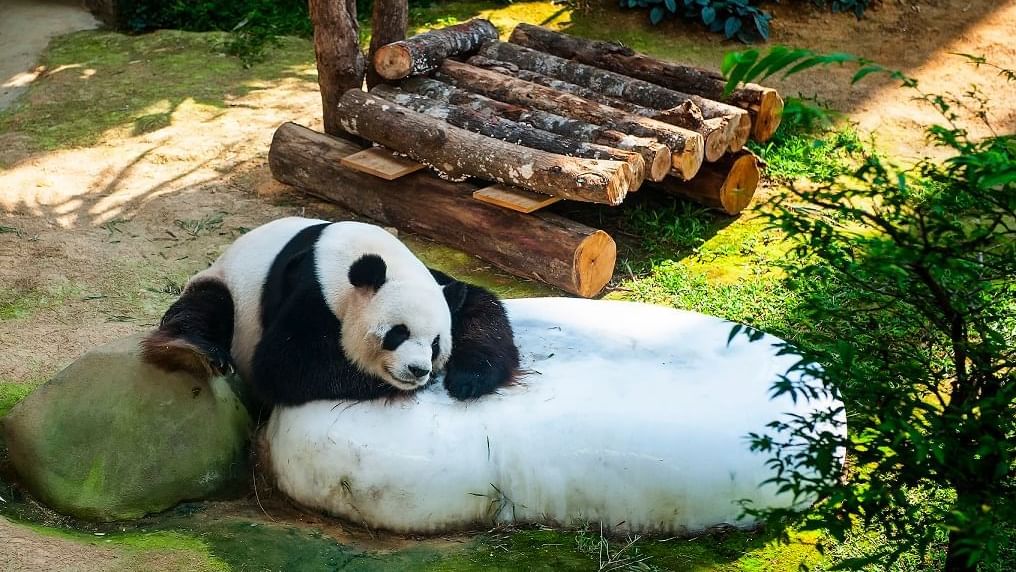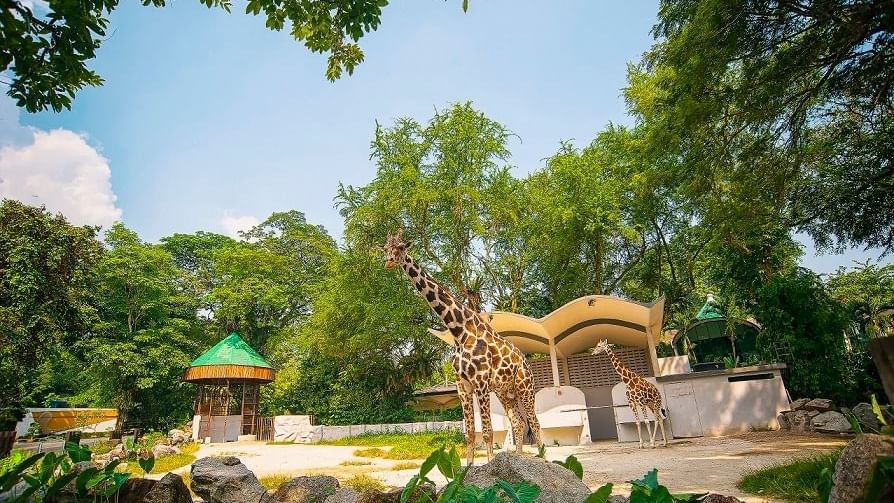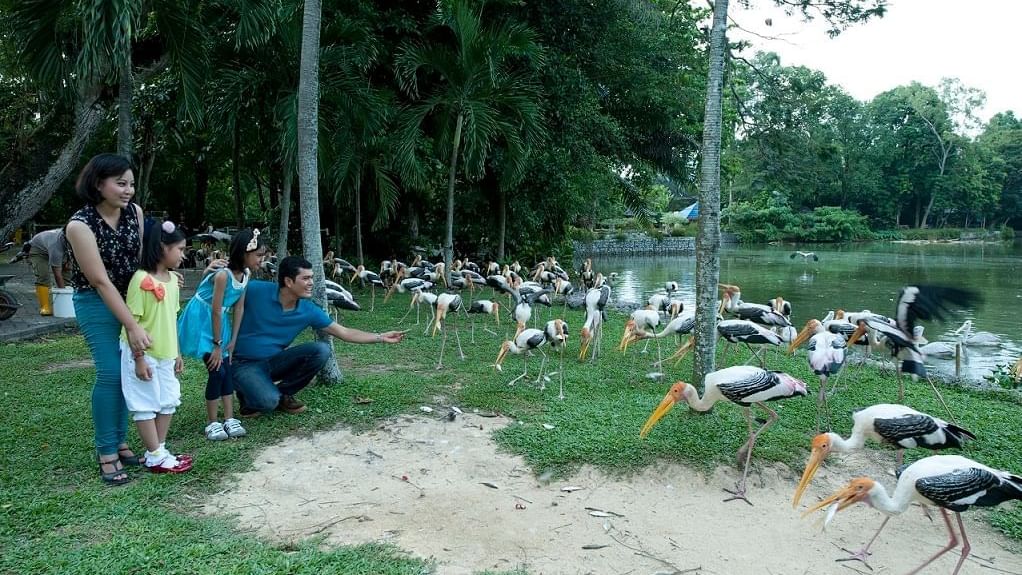 YOU MAY ALSO LIKE
DISCOVER OTHER EXPERIENCES