Weddings
WHERE HAPPILY EVER AFTER BEGINS
Celebrate your big day in style at Sunway Resort where every detail is crafted to create memories that will last a lifetime. Transform your dream wedding into reality with thematic decor, striking venues, experienced chefs and curated menus, as well as wedding specialists ready to personalise your unique love story.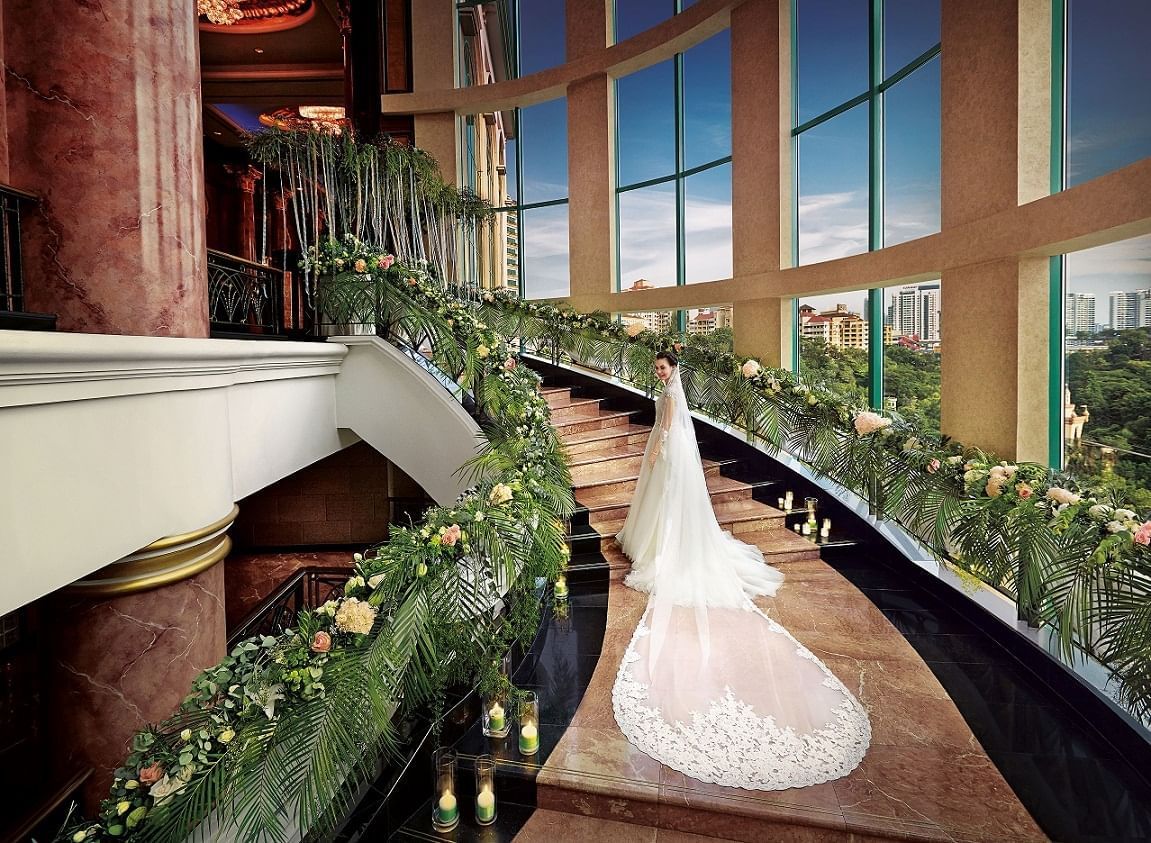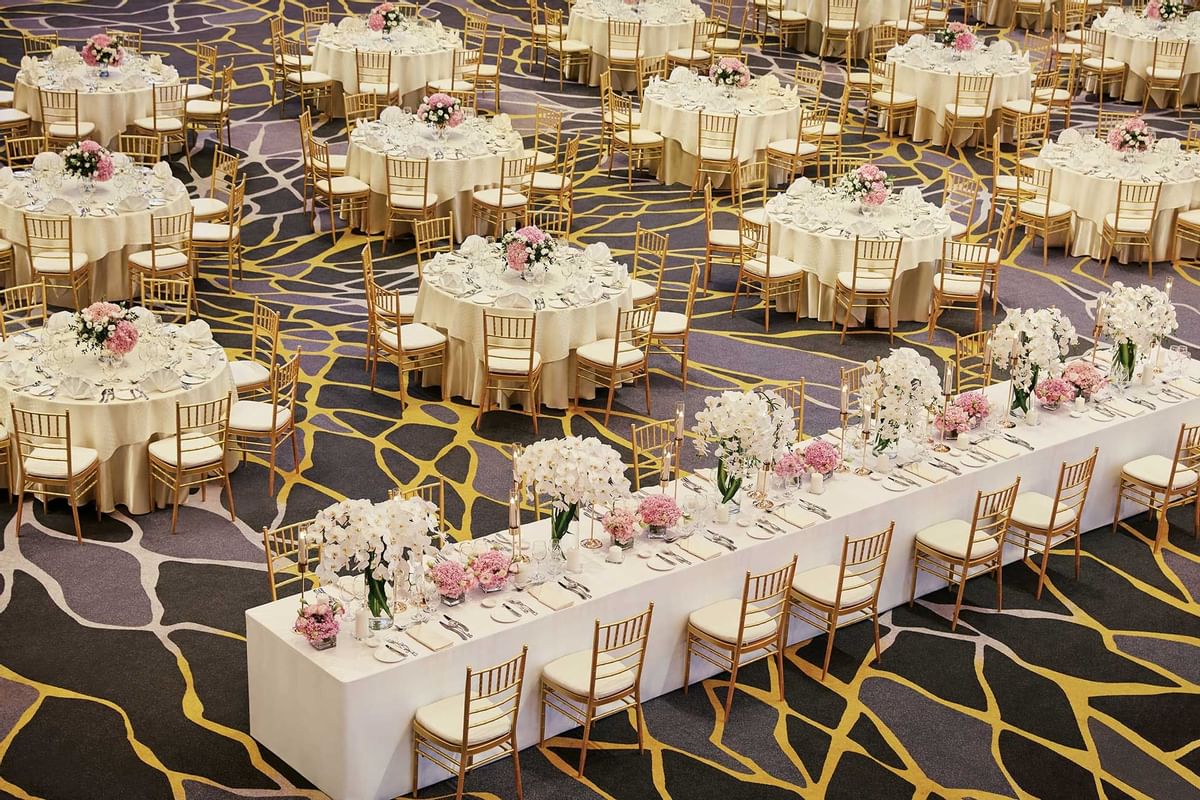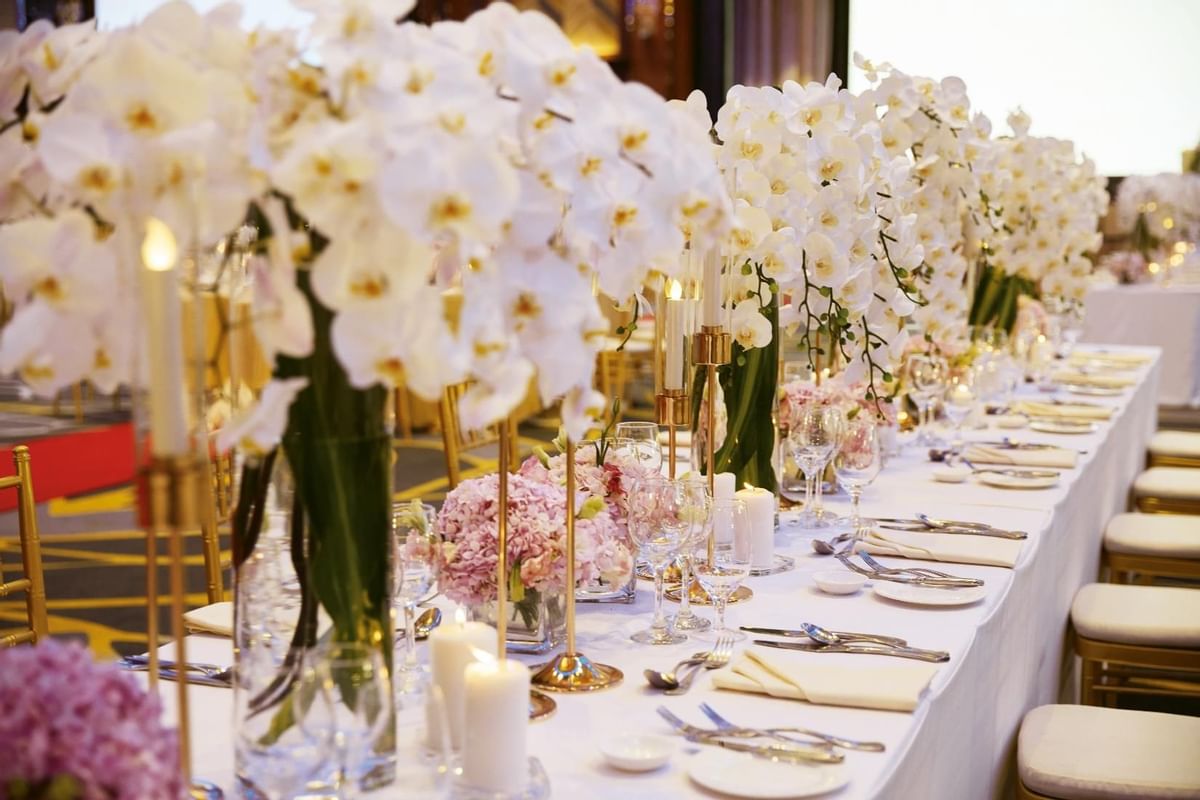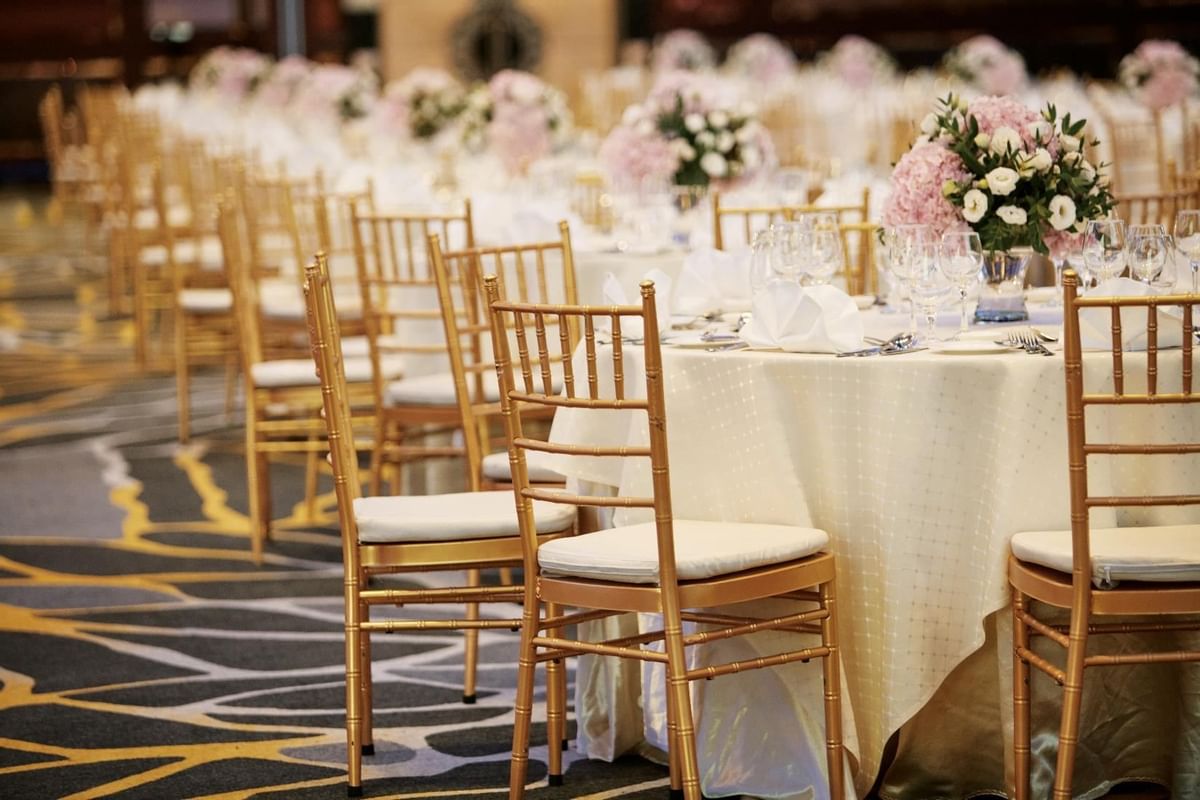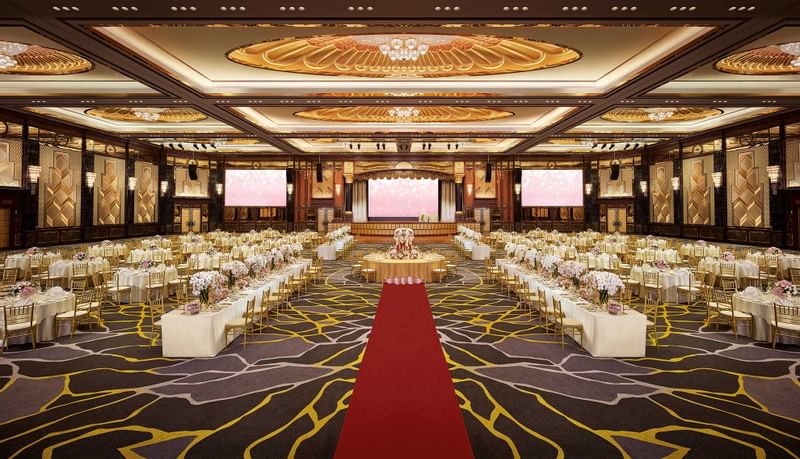 Grand Lagoon Ballroom
Our ballroom boasts a magnificent setting for the most elegant wedding. Breathtaking lagoon views from the reception foyer, an elevated stage, five (5) large LED screens and room for up to 2,000 guests, ensures that every moment is memorable.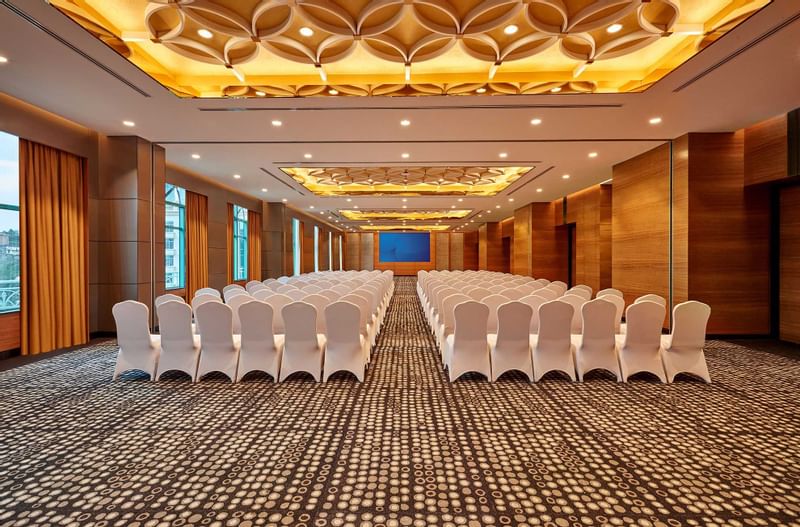 Event and Functions Rooms
For an intimate gathering with loved ones on this milestone occasion, our column-free function rooms present a cosy atmosphere complete with panoramic views of Sunway City and built-in LED projection screens.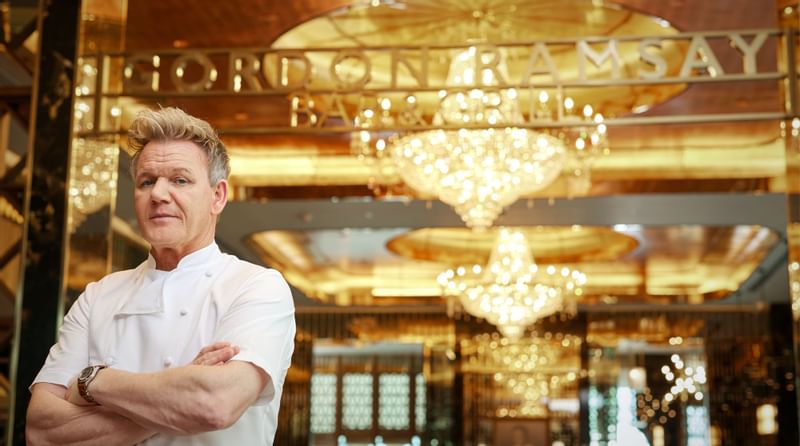 Gordon Ramsay Bar & Grill
The country's first Gordon Ramsay Bar & Grill is ideal for intimate ceremonies, setting the stage for an unforgettably immersive experience. Book it for the big moment or take over the entire restaurant for an after-party.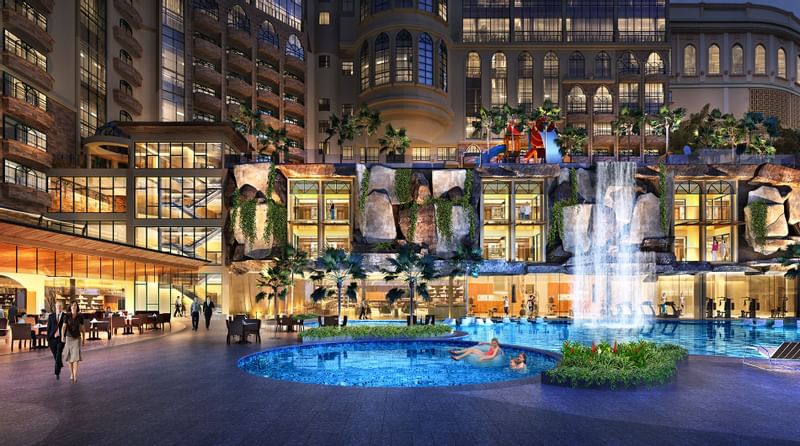 Poolside
Exchange your vows poolside with an array of elegant gazebos in an alfresco environment. Sharing those special words with starry skies for a backdrop and alongside your loved ones is an unforgettable way to enter the most significant adventure of your life.
WEDDING PACKAGES
Our weddings are designed to eliminate stress and leave all the intricate wedding details for us to handle. If you wish to craft a personalised enchanting package that will truly capture your ideal dream wedding, speak to our wedding specialist. Either way, our team of professionals will look into every detail, allowing you to relax and enjoy your once-in-a-lifetime celebration.
HONEYMOON AT SUNWAY RESORT
Once the formalities are over, newly married couples may choose any one of the ideal accommodation choices to bask in the honeymoon of their dreams. Sunway Resort's array of guestrooms, innovative itineraries and romantic inclusions promise to make each honeymoon magical and exceptional, including breakfast at the Gordon Ramsay Bar & Grill.
EXECUTIVE SUITE
Elevate every stay in an Executive Suite, each of which offers extra space, state-of-the-art amenities, a spa-inspired bathroom and 20th Club Executive benefits, including breakfast at the Gordon Ramsay Bar & Grill.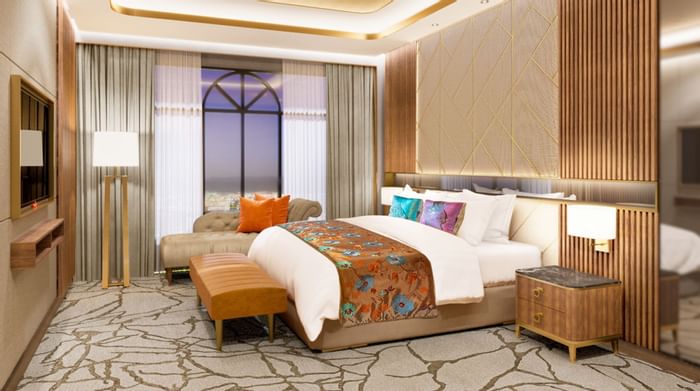 PREMIER SUITE
Experience premier space and comfort with sumptuous bedding, a bar and living area, a luxurious bathroom with whirlpool tub, on-demand services from our Tech Butler, and elevated benefits at the 20th Club Executive, including breakfast at the Gordon Ramsay Bar & Grill.