KAPITAN KELING MOSQUE
14, Jalan Buckingham, George Town, 10200 George Town, Pulau Pinang
Built in the 18th century, the Kapitan Keling Mosque is the oldest formally established mosque by Indian Muslim traders in George Town. Its architecture includes Gothic, Moorish and Roman arches with calligraphy panels and stained-glass windows. While the original building was considerably smaller, population and income growth provided it with means of expansion until it became the largest mosque in town. Its rich heritage and unique architecture makes it one of Penang's icons, as well as being part of the famous 'Street Of Harmony' with the Goddess of Mercy Temple and St George's Church as it's same-street neighbours.
Travelling here: 8 minutes by car from Sunway Hotel Georgetown
Visiting hours:
1.00pm – 5.00pm (Saturday - Thursday)
3.00pm – 5.00pm (Friday)
Note: Visitors will be required to wear a robe that is provided by the mosque.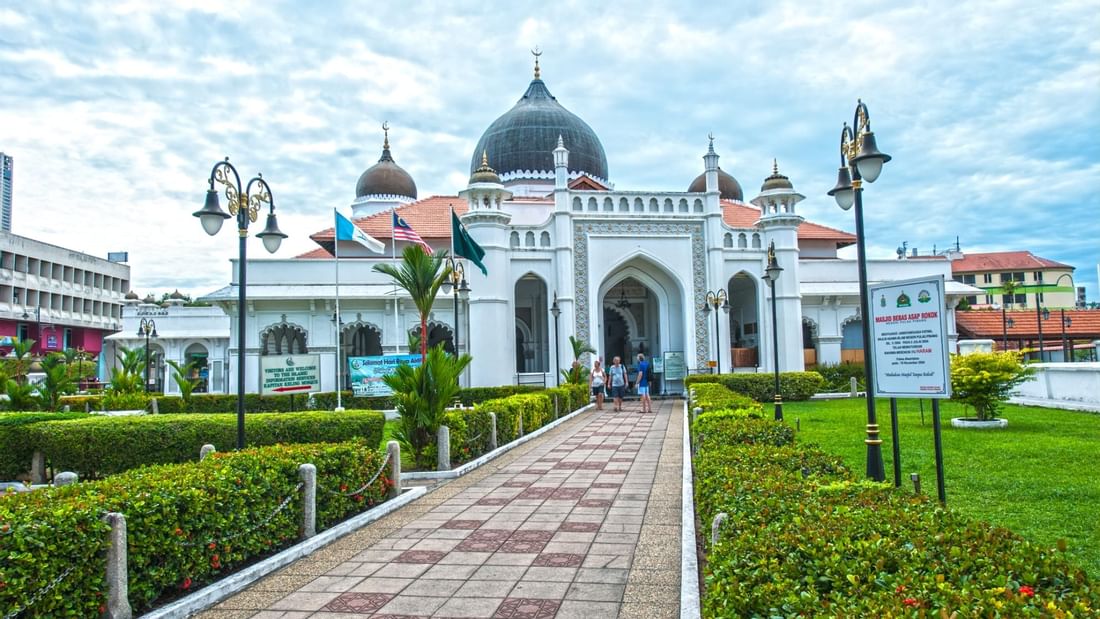 YOU MAY ALSO LIKE
DISCOVER OTHER EXPERIENCES