FORT CORNWALLIS
Jalan Tun Syed Sheh Barakbah, 10200 George Town, Pulau Pinang
Built by Captain Francis Light following his settlement of Penang Island (then known as Prince of Wales Island), the fort was established in 1786. When news of war between France and England broke out in 1793, the original wooden structure was replaced with a brick building in anticipation of an attack. Its fortifications and weapons increased as the years went by, including the addition of a lighthouse in 1914. Dilapidation of the fort began at the end of World War II, however it has since been restored and declared a National Heritage site in 1976. Thanks to its rich history, the fort also played a crucial role in securing George Town's UNESCO World Heritage Site status in 2008.
Travelling here: 12 minutes by car from Sunway Hotel Georgetown
Opening hours: 9:00am - 6:00pm Daily Except Sundays
Entrance fee:
Malaysian: MYR10/adult
Non-Malaysian: MYR20/adult
Tip: To avoid the scorching sun, you might want to consider coming here early in the morning or during the evening.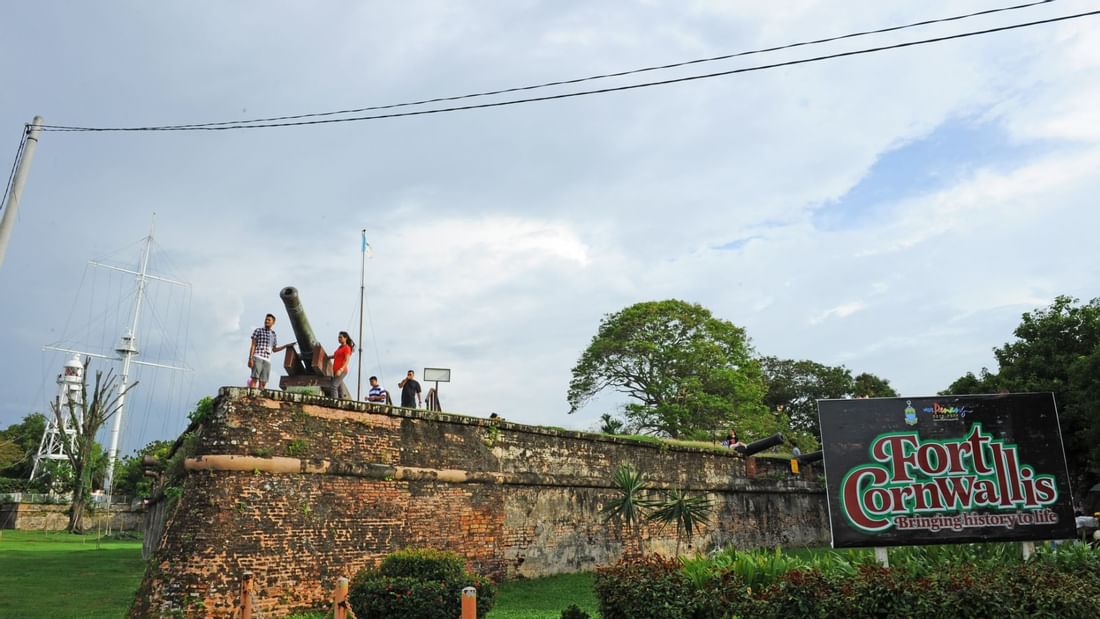 YOU MAY ALSO LIKE
DISCOVER OTHER EXPERIENCES