NINE EMPEROR GODS TEMPLE
894 & 896, MK14, Jalan Raja Uda, 12300 Butterworth, Pulau Pinang
The architecture of this temple is definitely going to catch your attention. Visitors can also admire the carvings and sculptures in this temple, showcasing the incredible cultural element of the Temple of the Nine Emperor Gods, also known as Tow Boo Kong.
Travelling here: 14 minutes by car from Sunway Hotel Seberang Jaya
Opening hours: 7.00am – 9.00pm Daily (24 hours during the Nine Emperor Gods Festival)
Tip 1: As this is a place of worship, it is advisable to dress appropriately to show respect.
Tip 2: If you happen to be around during the Nine Emperor Gods festival, on every 9th month of the Chinese Lunar Calendar, you should come visit this temple as the decorations for the festival will be up.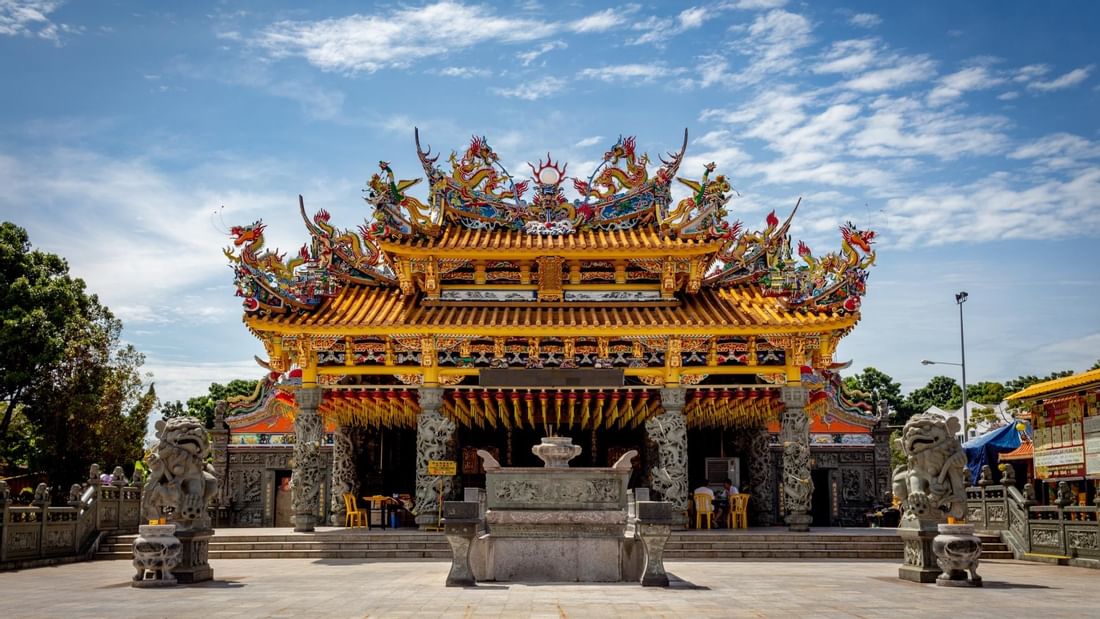 YOU MAY ALSO LIKE
DISCOVER OTHER EXPERIENCES