RIVER OF LIFE
Kuala Lumpur City Centre, 50050 Kuala Lumpur
The River of Life is one of the most iconic parts of Kuala Lumpur. Located near Masjid Jamek Sultan Abdul Samad, the oldest mosque in the city, it is a convergence point of two rivers: the Klang River and the Gombak River. The Klang River, known as Sungai Klang by the locals, streams through the regions of Kuala Lumpur and Selangor and eventually into the straits of Malacca. The Gombak River is another major river in the Klang Valley. What began as an expensive urban river restoration project has paid off, as the River of Life has been listed as one of the top 10 most beautiful waterfronts in the world!

HISTORY
The converging point of the two rivers at Masjid Jamek was once muddy, murky and filthy. The Malaysian Government then initiated the River of Life project to transform the polluted Klang River into a thriving and lively waterfront with commercial value. The whole project was divided into several components: River Cleaning, River Beautification and Commercialisation and Tourism.
This program took seven years to complete, cost approximately RM4.4 billion, and covers a total area of 781 hectares and 63 hectares of water bodies. The efforts have paid off, as the river is now a popular tourist attraction with riverside cafes along its banks, biking paths and dancing fountains along with extravagant night light shows that turn the water a striking blue.
< Source: ConstructionPlusAsia >

FUN FACTS
One of the main attractions is the "Dancing Symphony Fountain", featuring a hi-tech water system installed that sprouts to various rhythms of music. The musical pieces are a combination of national songs and pop culture. It is known as the "Blue Pool" or "Kolam Biru" in Malay, thanks to the cobalt blue lighting that transforms the river into a brilliant blue shade. If you're interested, you can check out the various showtimes for the different pieces of music.

< Source: Urbanitediary >

ATTRACTIONS NEAR THE RIVER OF LIFE
There are many popular attractions near the River of Life, such as Central Market, a well-loved shopping hub known for its cultural souvenirs, trinkets and local snacks. Let's not forget Dataran Merdeka along Jalan Raja, known as Merdeka Square. This historical landmark square also has a 96m-high flagpole that signifies the first Malayan flag-raising ceremony.

DIRECTIONS
#1 Taxi or Grab | RM25 - RM30 | Approximately 35 - 45 mins
The easiest way to travel to the River of Life is by taxi or Grab. The cost is approximately between RM25 - RM30 from the hotel, depending on traffic conditions. The journey is about 17 kilometres long and will take about 35 to 45 minutes.
#2 Train / BRT (BRT / LRT) | RM3 - RM12 | Approximately 1 hr 7 mins
Board the BRT Sunway Line bus from Sunway Lagoon BRT Station to USJ7 Station. Then, take a 44 minutes LRT train ride (Kelana Jaya Line) from USJ7 to Masjid Jamek, and walk south for about 7 minutes to the River of Life.

< Image credit (from left to right) - news.mongabay.com, vivomy.blogspot.com, youtube, cktravels.com and vivomy.blogspot.com >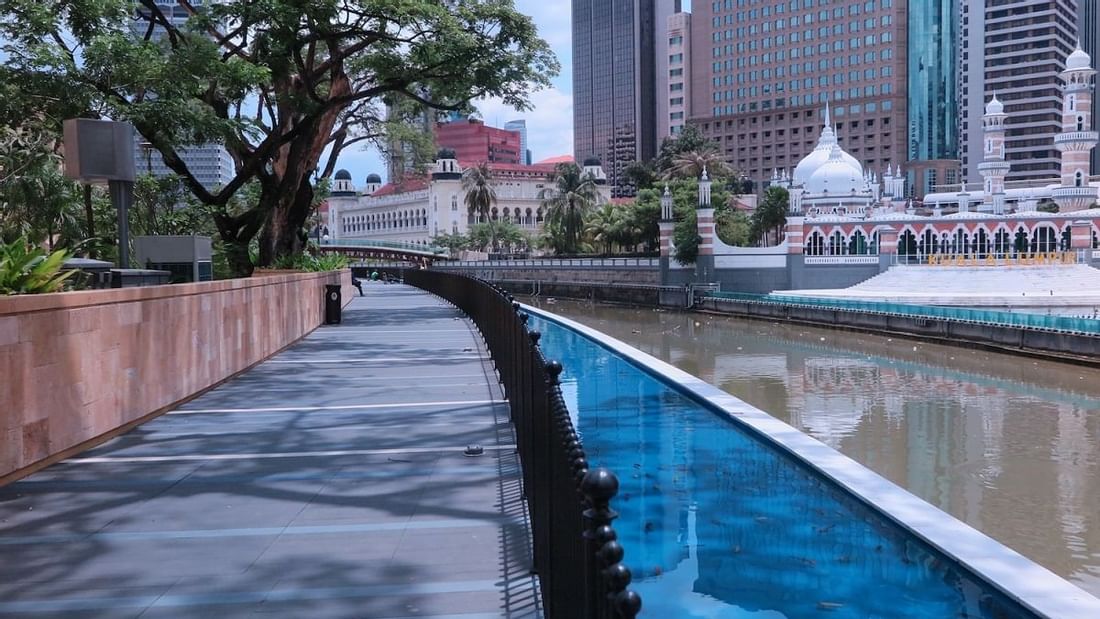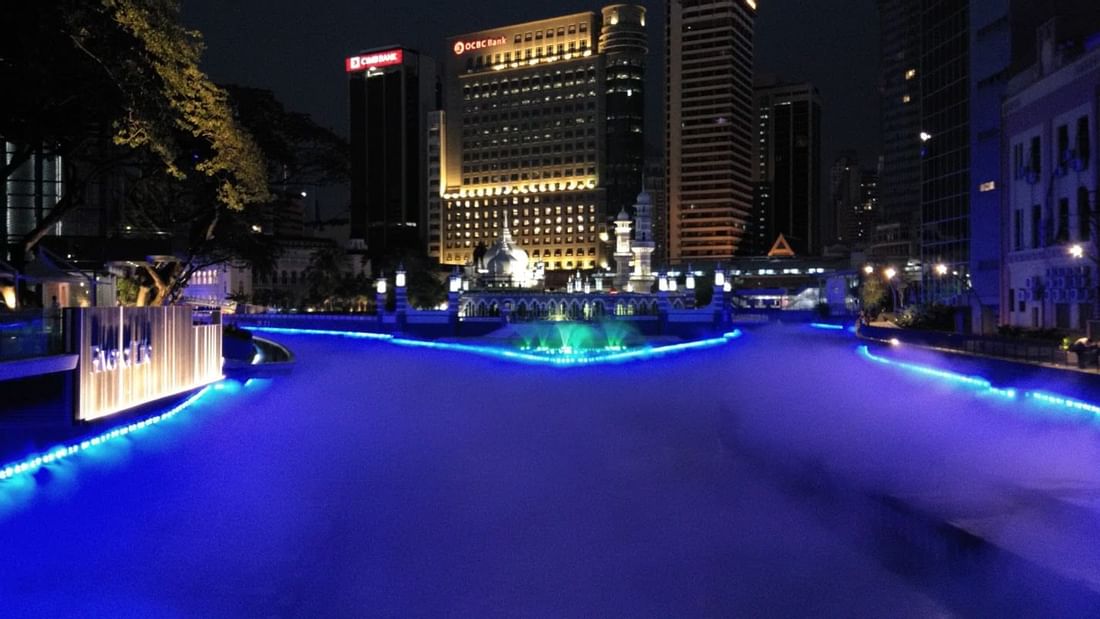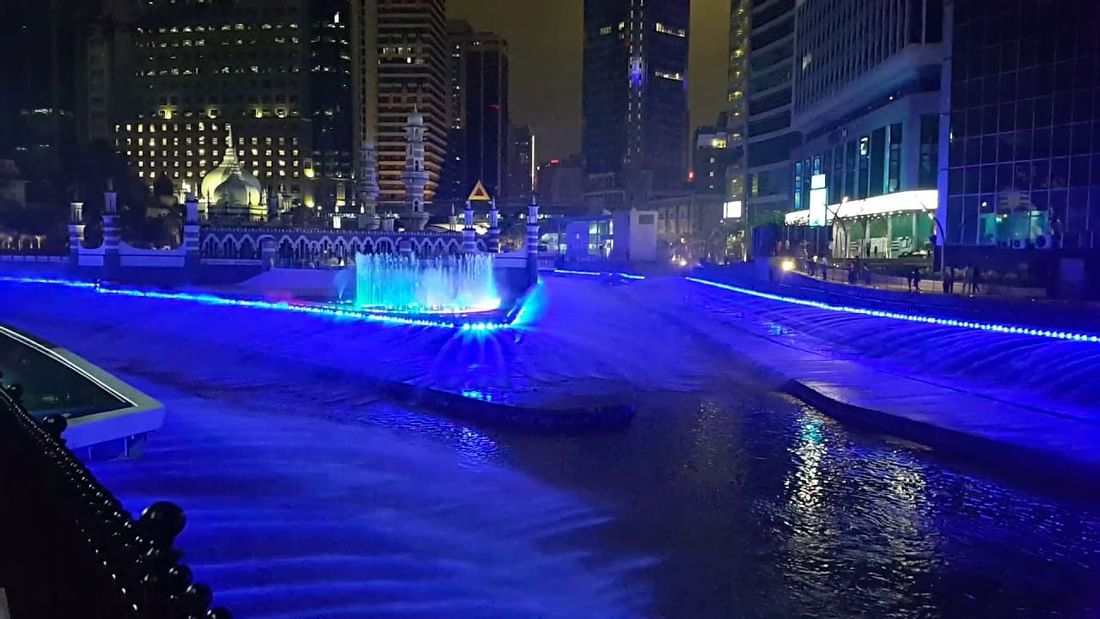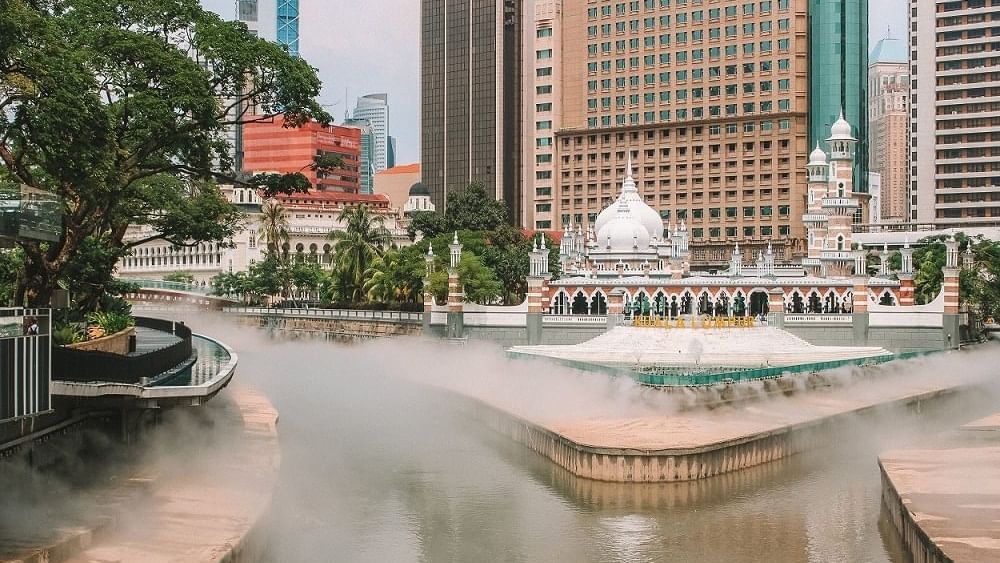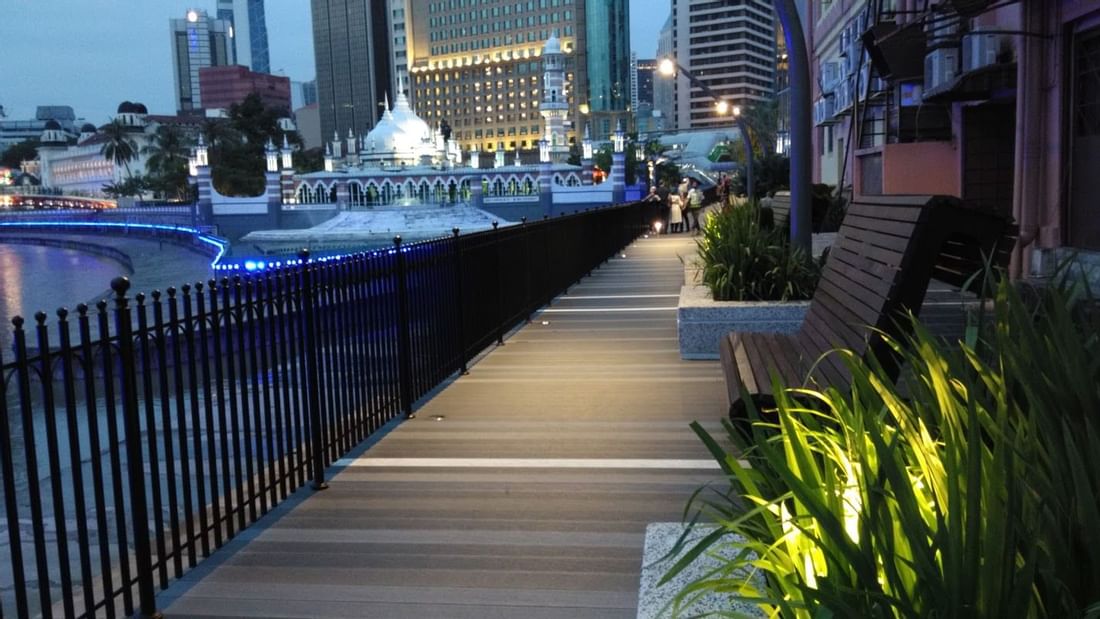 YOU MAY ALSO LIKE
DISCOVER OTHER EXPERIENCES