DISCOVER OUR HOTELS & RESORTS IN SOUTHEAST ASIA
SUNWAY HOTELS & RESORTS
Sunway Hotels & Resorts is one of Asia's leading international hotel groups and developer of premium hotels owned by Malaysian conglomerate Sunway Group. It has 11 hotels and resorts under its wing, located across Malaysia, Cambodia and Vietnam with close to 4,000 guestrooms, suites and villas in total.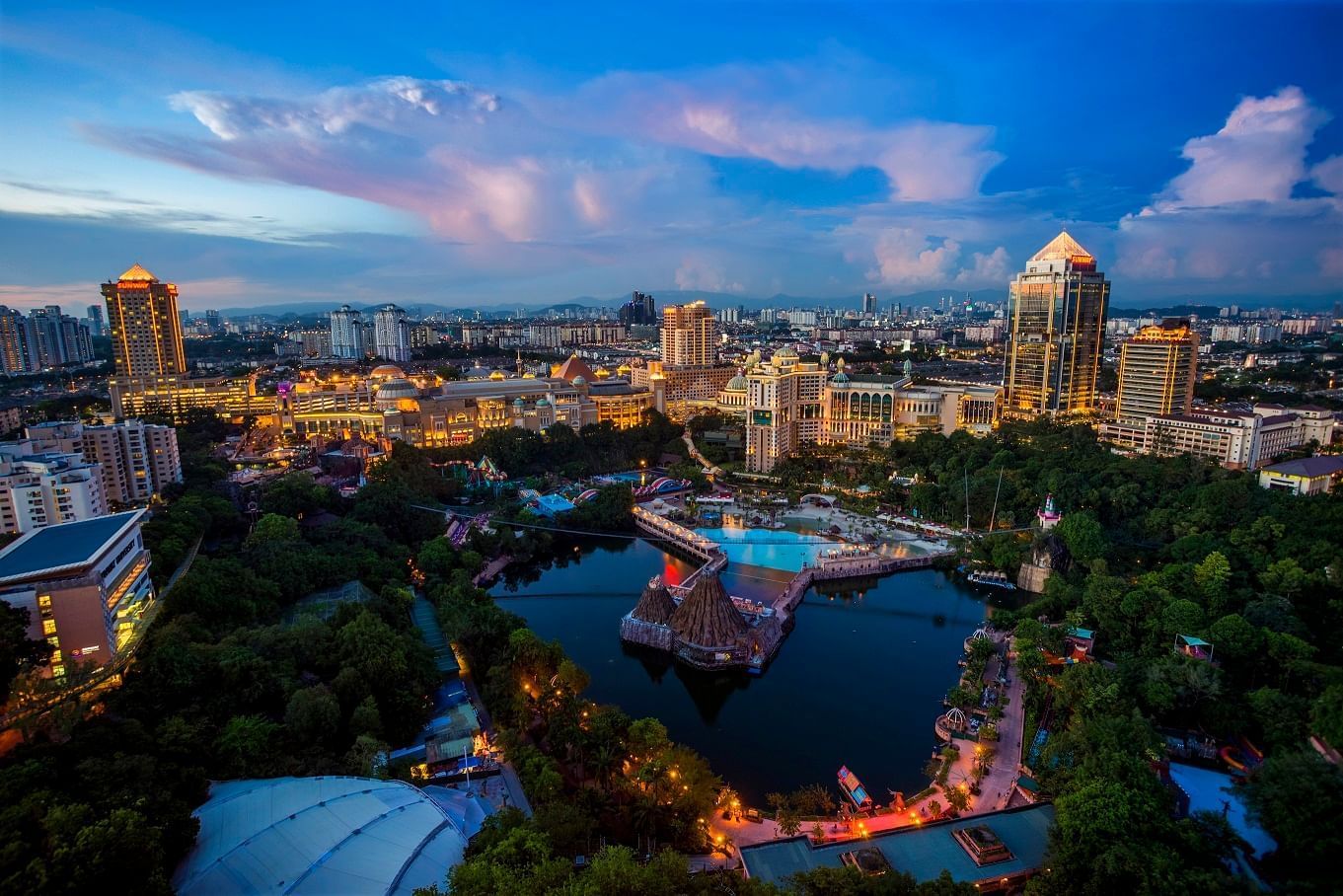 The group traces its beginnings to the acquisition of an 800-acre tin-mining wasteland by founder and chairman of Sunway Group, Tan Sri Dato' Seri Dr Jeffrey Cheah, AO, where the hotel group brand flagship, Sunway Resort, would be located, alongside the renowned Sunway Lagoon Theme Park and Sunway Pyramid Shopping Mall.
Today, Sunway Hotels & Resorts is known for its exceptional service and diverse portfolio, with its trajectory set to rise even further.
Sunway Hotels & Resorts is headquartered in Kuala Lumpur, Malaysia.
OFFERS
SWEETEN THE DEAL
Looking for something a little extra? With our periodical offers on things like room discounts and spa packages across all our properties in Southeast Asia, you're sure to find one for your next stay with us. Just go on and have a look.
OUR HOTELS
YOUR IDEAL PLACE TO STAY
Choose your home away from home with our wide selection of 12 hotels and resorts across eight unique cities in Malaysia, Cambodia and Vietnam, and enjoy our brand's hallmark service as well as warm hospitality.
TIMELINE
The SUNWAY STORY
Behind every great brand lies a story. Take a quick glance into ours and discover what made Sunway the formidable brand it is today.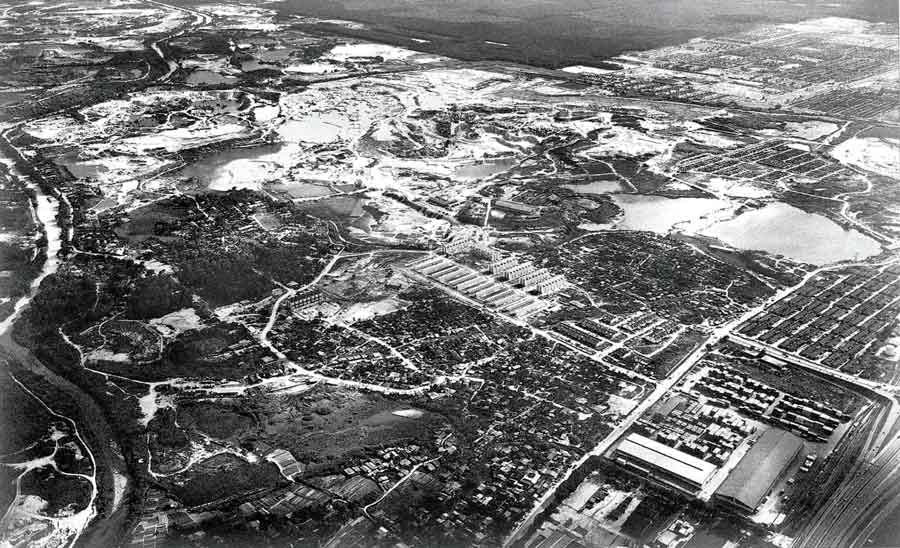 1974
Sunway's Humble Beginnings
Sunway's history can be traced to when it was first incorporated as a private limited company, Sungei Way Holdings. It grew from a tin mining and quarrying company into a conglomerate with 12 business subsidiaries including hospitality. Over time, it underwent a few name changes before finally becoming known as Sunway.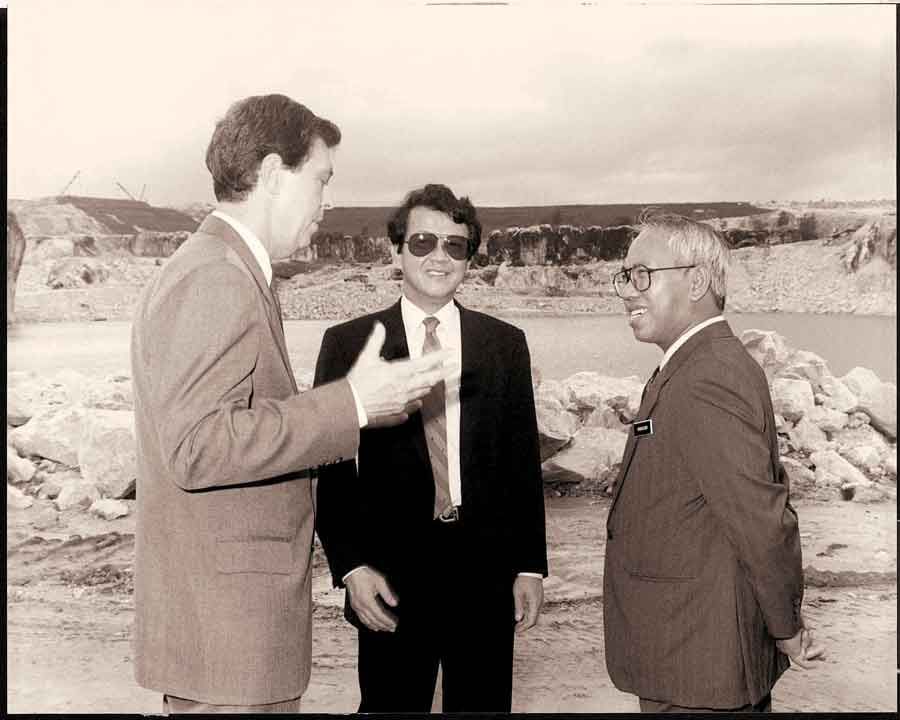 1980
A Transformative Vision
Founder and Chairman of Sunway Group, Tan Sri Dato' Seri Dr Jeffrey Cheah, AO purchases a derelict 800-acre tin mining wasteland near Kuala Lumpur, now known as Sunway City Kuala Lumpur. His transformative vision drives our purpose today - to enrich the lives of our communities towards a brighter future for generations to come.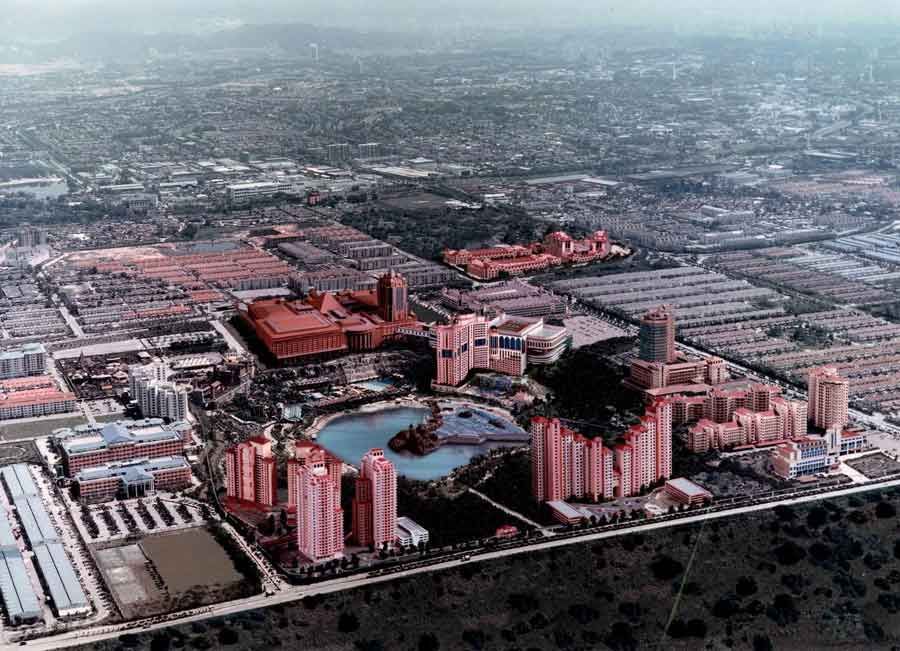 1986
Innovation at Its Core
It's an audacious undertaking, with a host of engineering challenges posed along the way - ones that would soon be conquered. Within a decade after it was originally conceived, the once-abandoned tin mine progressively transforms into Malaysia's most iconic integrated city.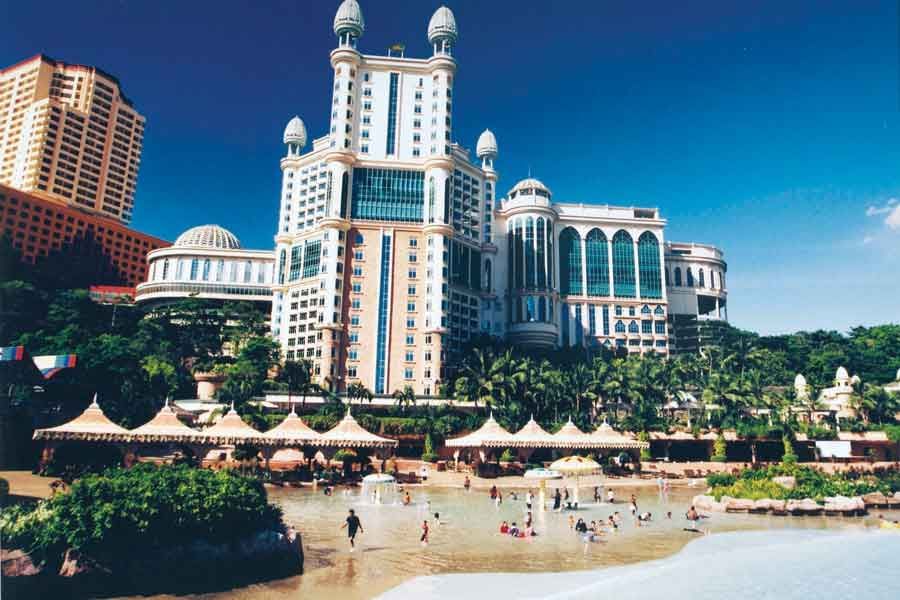 1993
A New Vision for Sunway Hospitality
Innovation and ground-breaking designs come to the fore. Sunway Lagoon Resort Hotel's (later renamed Sunway Resort Hotel & Spa) design calls for a 21-storey hotel, 12 of which descend into the depths of the tin mine, approximately 380 feet below street level, cascading down the rugged quarry cliff face.

1994
First Hotel in Penang
Sunway Hotel Georgetown opens in June 1994. The hotel's New Lane address is just steps away from one of Georgetown's most famous night-hawker centres and a 5-minute walk to KOMTAR Tower, Penang's tallest skyscraper.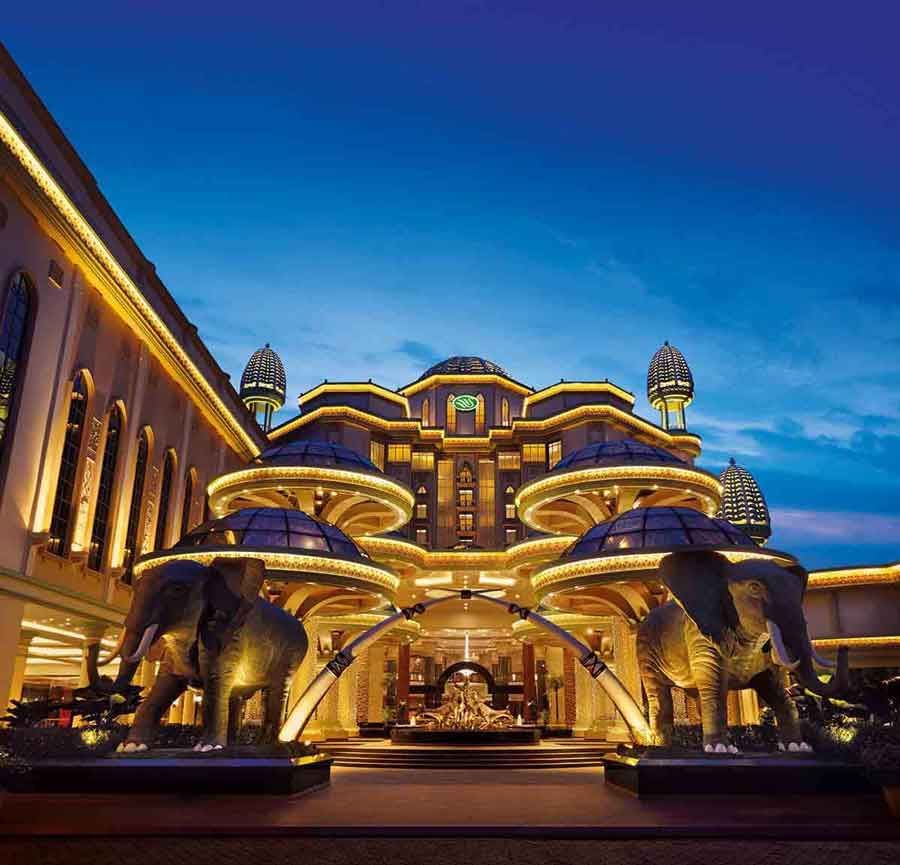 1996
Brand's Flagship Serves Malaysian Hospitality
Sunway Lagoon Resort Hotel opens in November 1996 and becomes the most iconic hotel in Kuala Lumpur, welcoming guests with its dramatic neo classical architecture. This includes its thematic minaret glass domes, brass deer-sculptures at the main driveway, and two life-size elephant statutes at the hotel's entrance, with fountains and captivating oases to top it all off.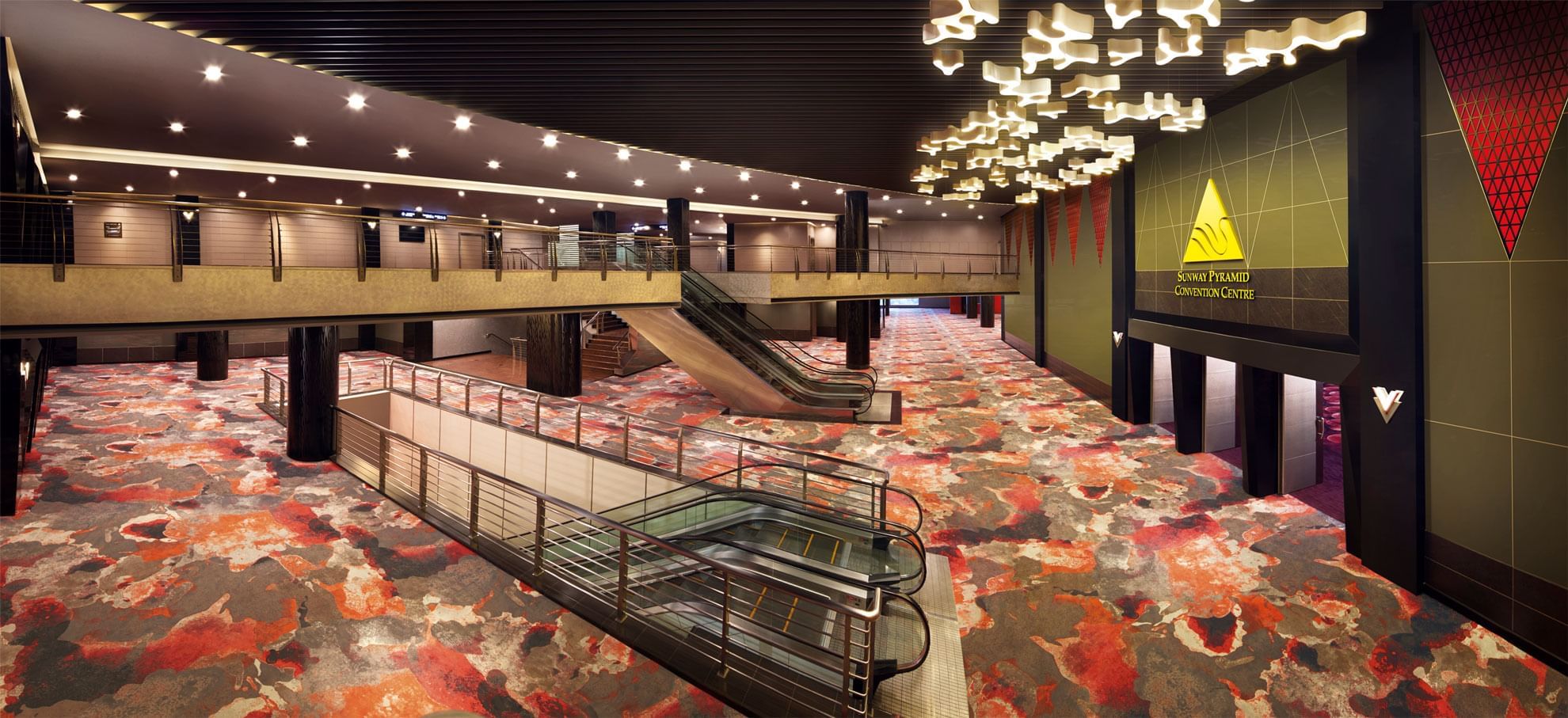 1997
Centre of Conventions in Kuala Lumpur
Sunway Pyramid Convention Centre opens in July 1997. Located on the upper floors of Sunway Pyramid Mall, the convention centre stamps Sunway's entry into the business tourism segment and quickly becomes the preferred venue for large-scale conferences, conventions and trade shows for both international and regional domains.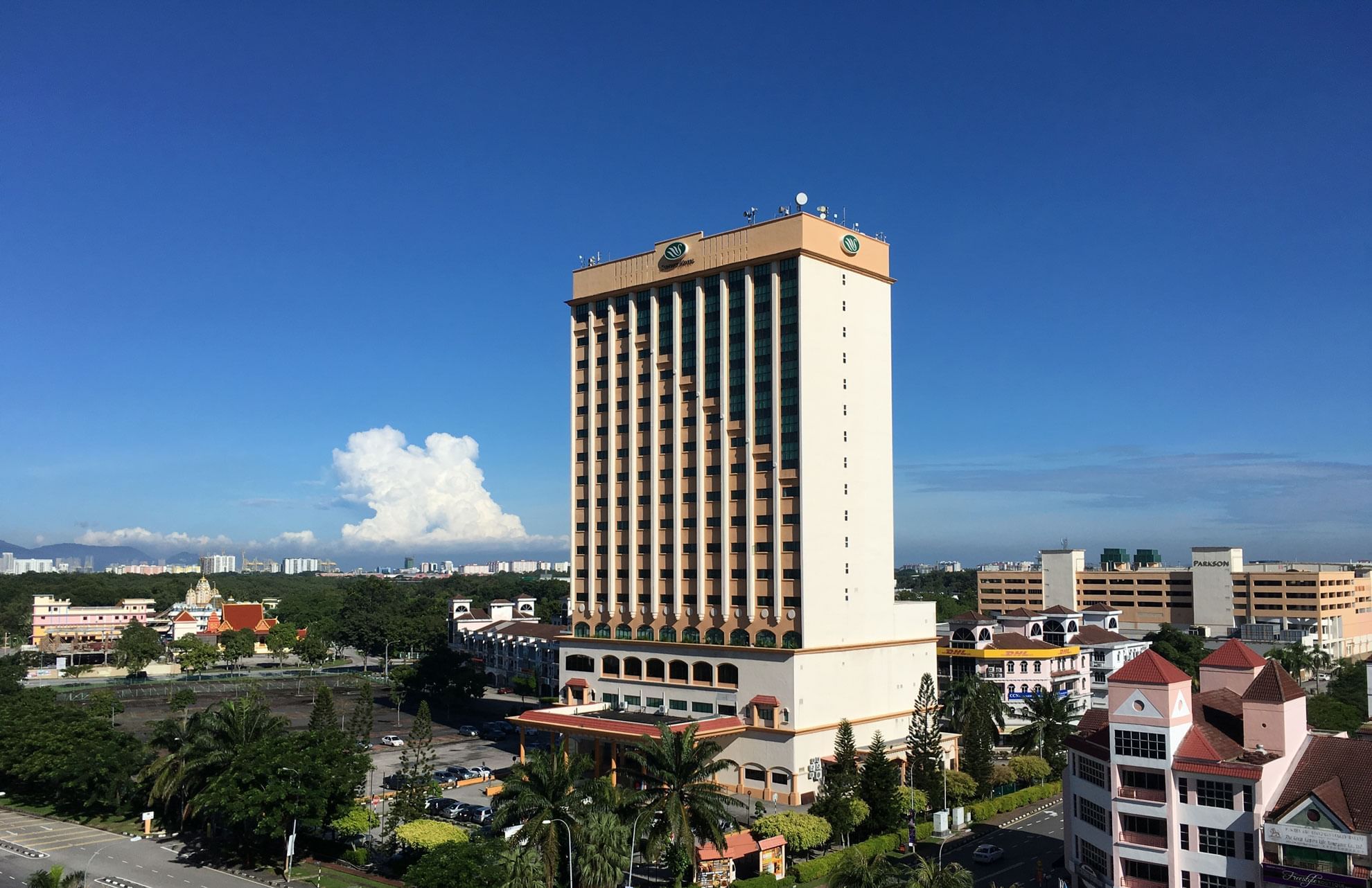 1998
New Destinations with Sunway
Sunway establishes more hotels in Seberang Jaya, Penang; Hanoi and Phnom Penh in February, March and April 1998 respectively. Guests can now discover new destinations though the lens of Sunway Hotels & Resorts in Malaysia, Vietnam and Cambodia.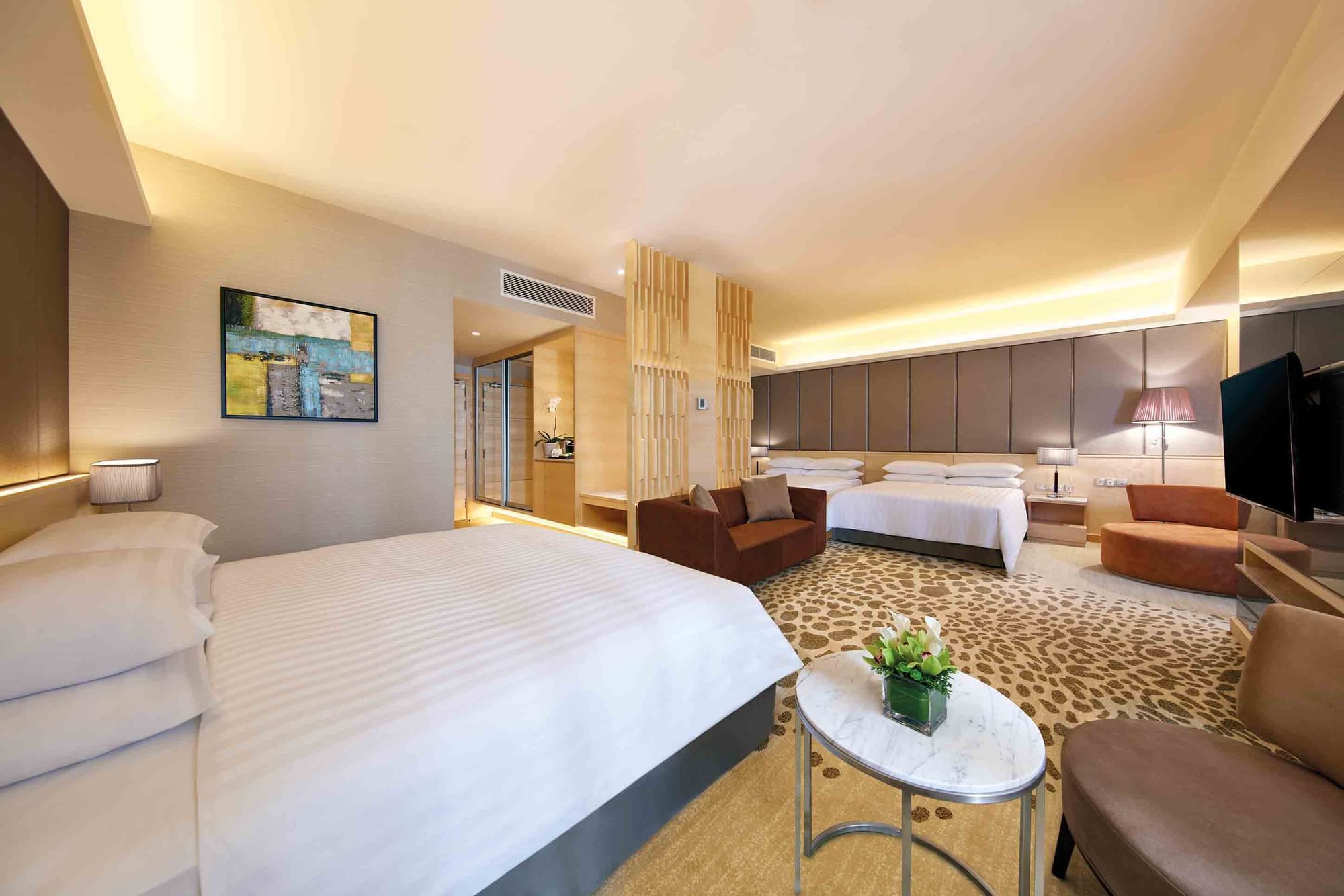 2004
Check in and Be Spoilt for Choice
The Villas, Pyramid Tower Hotel (later renamed Sunway Hotel Pyramid), The Resort Suites and The Duplex Serviced Townhouses open in March, July, August and December 2004 respectively. This provides more accommodation choices to guests travelling to Sunway City Kuala Lumpur, be it for business or leisure.
2010
Malaysia's First Luxury Wellness Hotsprings Retreat
January 2010 marks the opening of The Banjaran Hotsprings Retreat in the northern Malaysian state of Perak. The bespoke wellness retreat offers a collection of pool villas as well as a spa and wellness centre. These lavish facilities are accompanied by a backdrop of the tropical rainforest, geothermal hot springs, natural caves, waterfalls and 260 million year-old Paleozoic limestone hills.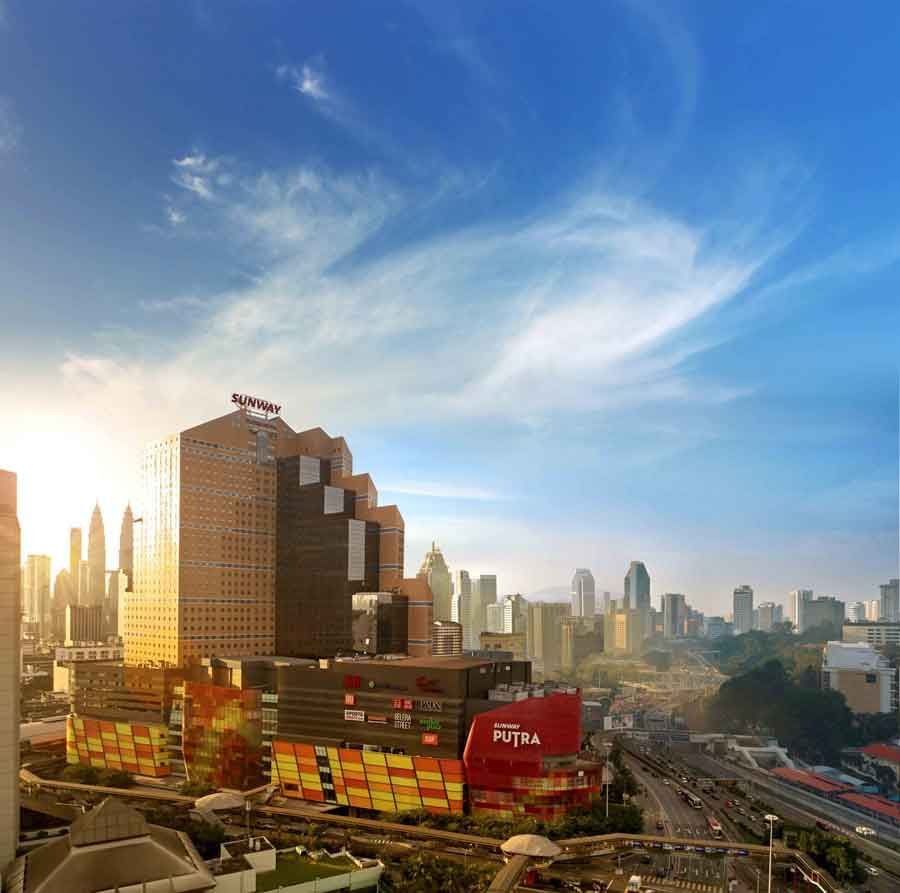 2011
A New Sunway Hotel in Kuala Lumpur
Sunway REIT acquires the Putra Place mixed-used development in April 2011, rebranding it to Sunway Putra Hotel in June 2011, before commencing a progressive 3-year renovation of the hotel's guestrooms, restaurants, public areas and function rooms.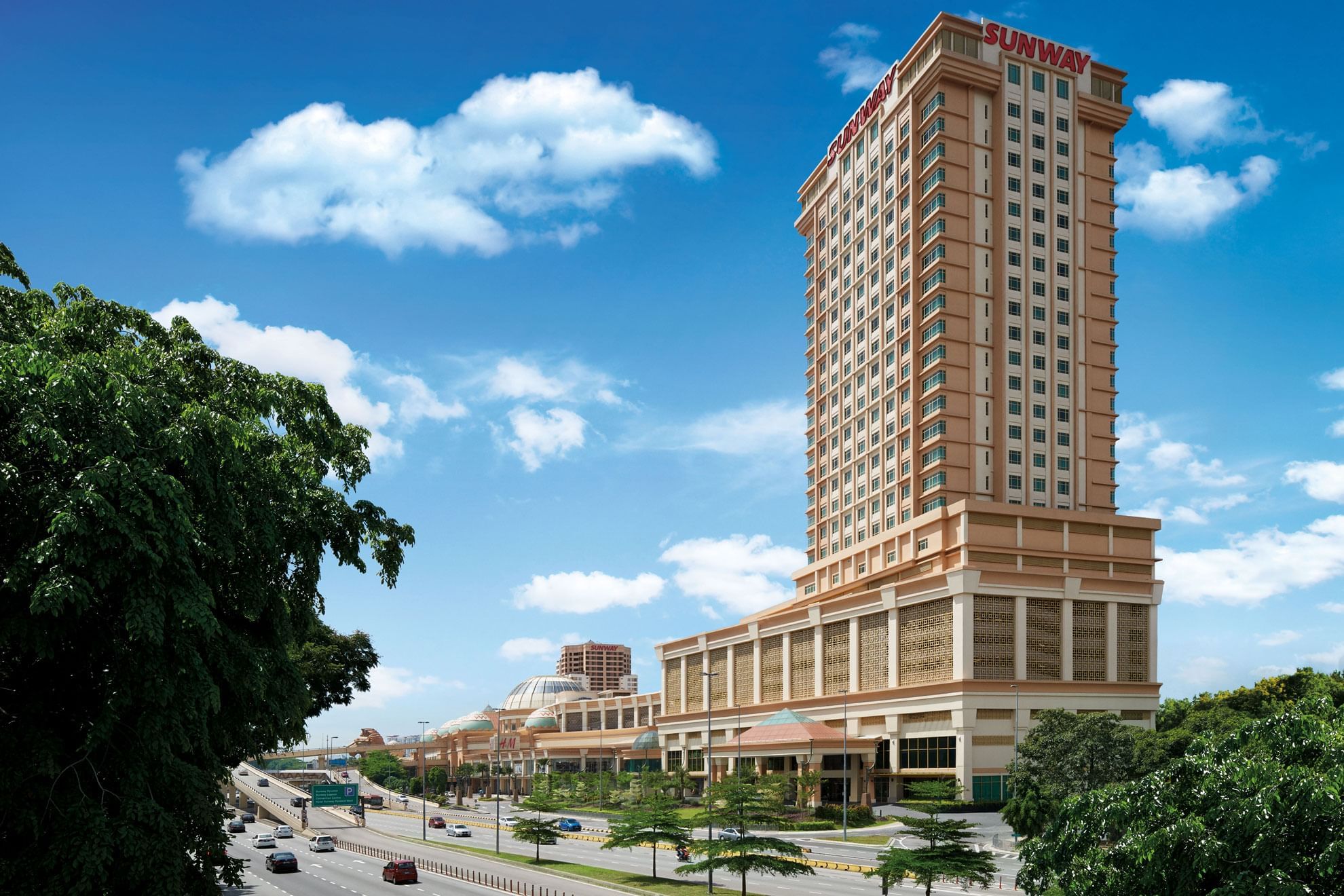 2016
Lagoon and Pyramid Rise Over Sunway City
The 26-storey Sunway Pyramid West Hotel opens in February 2016. Located in the west side of Sunway Pyramid Mall, the hotel would later be renamed to Sunway Lagoon Hotel in October 2016. In November 2016, Sunway Hotel Pyramid reopens after eight months of extensive renovations.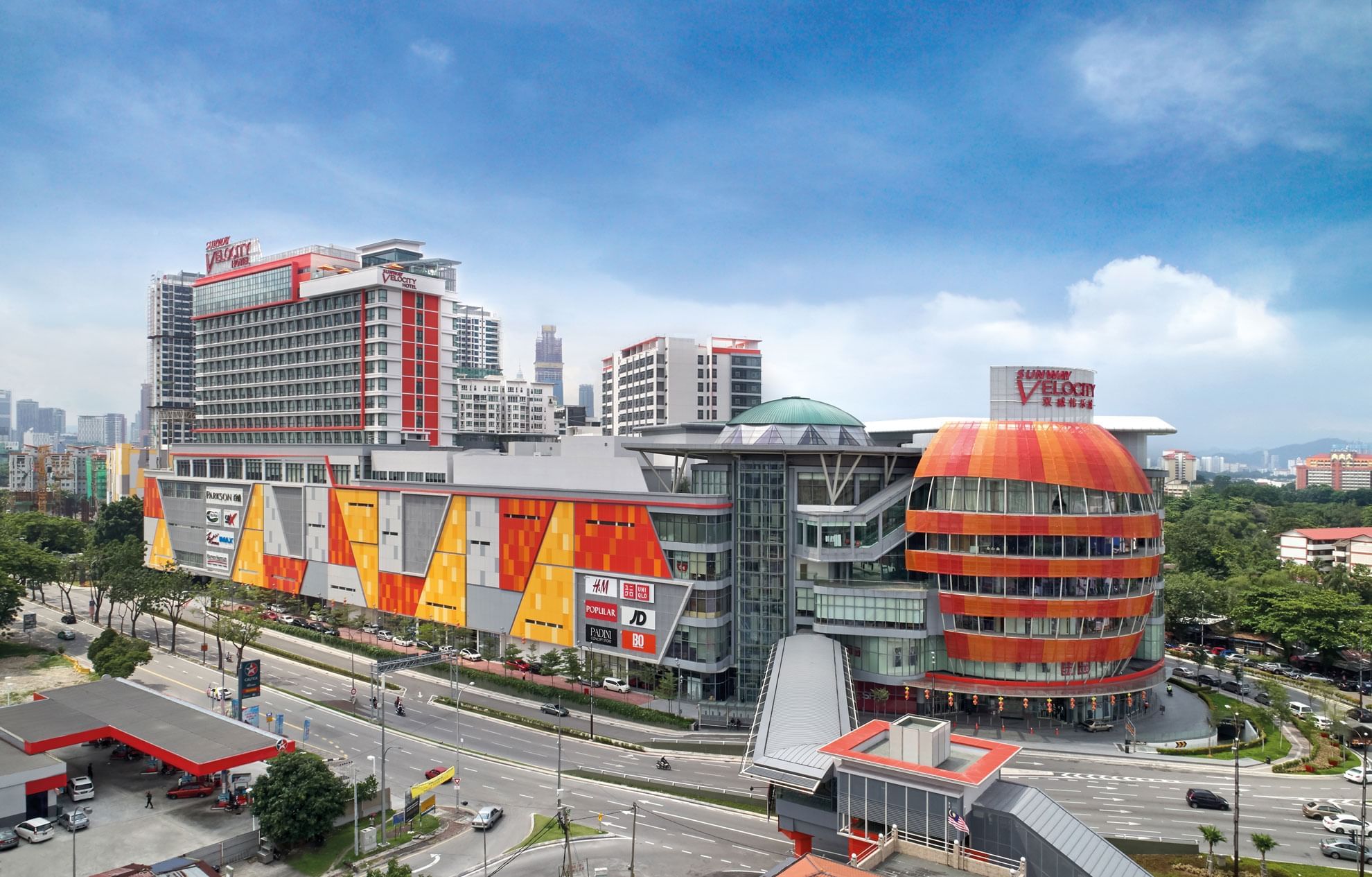 2017
Sunway's New Venture in Velocity Kuala Lumpur
Sunway Velocity Hotel opens in the heart of Cheras, Kuala Lumpur in September 2017, forming a part of the integrated mixed-used development in Sunway Velocity Kuala Lumpur.
2021
A FRESH NEW CHAPTER WILL BE UNVEILED SOON!
Sunway Resort is currently closed as it goes through a complete makeover to unveil an elevated experience in mid-2021. The hotel continues to host you in our upgraded meeting and event spaces, together with dining experiences at The Resort Café which will remain in operations throughout the renovation. For alternate accommodation options in Sunway City, check out Sunway Hotel Pyramid and Sunway Lagoon Hotel.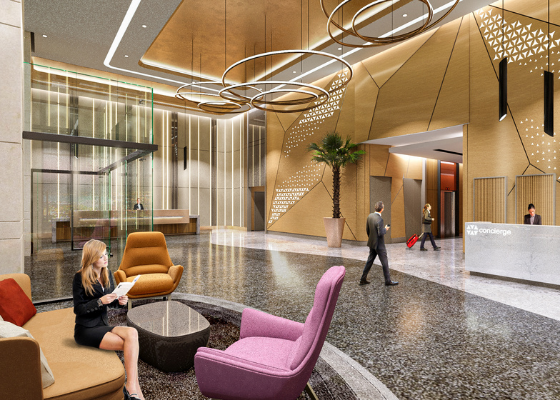 2021
Sunway Hotel Big Box opening soon
Sunway's first hotel in Sunway City Iskandar Puteri, Johor is set to open in soon with 284-rooms. The hotel will be directly linked to Sunway Big Box Retail Park.
GUEST REVIEWS
DON'T TAKE OUR WORD FOR IT
See what our guests have to say about their stay in Sunway Hotels & Resorts.
Sunway Hotel Pyramid - Excellent hospitality! Great stay at Sunway Hotel Pyramid!
The room had a good view of the Lagoon, the staffs' friendliness and hospitality were exceptional, especially Ali who handled my request for my wife's birthday surprise. Ali was very helpful and even ad good ideas. He together with his colleagues from room service, concierge, dining during breakfast buffet, all were excellent. Please keep up the great work and may all of you be rewarded well. Take care and stay safe.

Sunway Lagoon Hotel - Pleasant Staycation
We had an amazing staycation at Sunway Lagoon Hotel. We had a trip to Sunway Lagoon and this was the perfect hotel to stay in as it was just next to it. The room we had was spacious and clean, with a perfect view of the theme park. Staff were warm and friendly, especially Mr Fazraf Sher who made us feel welcomed. My kids enjoyed the infinity pool of the hotel as well. Thank you for the lovely stay!

Sunway Putra Hotel - Great hotel, great experience!
Perfect hotel and an acceptable price. Clean, friendly, big rooms - perfect hotel to relax after long walking trough KL. Recommendation to everyone, even to european visitors with different expectations.

Sunway Hotel Georgetown - Five star treatment
Well hubby and I arrived back in Perth WA early this morning after a 11 night stay at the fantastic Sunway Hotel, once again we were treated like royalty, check-in was fast, and as it was our 4th stay they went all out and decorated out our room. I also celebrated another birthday while there and along with hubby Derek and the Sunway staff they arranged a birthday cake, balloons and a huge birthday banner, and also organized a rose bouquet from my husband, breakfast as usual was top quality, rooms large and comfy.

The Banjaran Hotsprings Retreat - World Class Treatment in a small town Ipoh
We stayed at the Banjaran for four nights following stays in KL and Pangkor Laut. All I can see is we fell totally in love with it. This is a truly unique place with a fabulous spa like never seen before (fish therapy, yoga, thermal pool, meditation cave etc.). The Sky Bar has stunning views. We eat at Pomelo and Jeff's Cellar (incredible). The villas are stunning. But what really sets this place apart is the truly amazing staff. In fact it was so good I have booked to go back for a weeks wellness retreat. Thank you all at The Banjaran - simply the best!!! See you all soon.

Sunway Hotel Seberang Jaya - Good Location
Stayed there for 3 nights. Price was reasonable. Location was excellent. Shops and restaurants are just walking distance away. Easy access from highway and near the ferry terminal to the island. Staff was friendly and accommodating.

Sunway Velocity Hotel - Nice room, and friendly staff
This hotel located right next to the Sunway shopping mall. The staff, they speak english and they are so nice and friendly, they help you for everything.
The room is very comfortable,spacious with everything you need in the inside, the decoration is simple and nice.
If you come to Kuala Lumpur, this is the place to stay.

Sunway Hotel Phnom Penh - Best of the bunch
Stayed in 7 different hotels while on tour from Thailand through Cambodia to Vietnam and this was one of the best. Lovely large room packed with everything including a kitchen. Nice, friendly staff and a very good breakfast menu. Only wish we could have stayed longer.

Sunway Hotel Hanoi - Highly recommended!
After our Halong bay cruise we checked in here for two nights and just didn't want to leave. THis hotel is tucked in one of the bye lanes of Hanoi's famed French quarter away from the crowds but a convenient 10-minute stroll will take you to all the main places of interest and historical landmarks in the city. The Hoan Kiem Lake, St. Joseph's Cathedral, The Opera House, temple of Literature and the truc bach pagoda, we all accessed the sites on foot. The rooms are very huge, clean, well maintained and tasetfully done up. The bed is massive and very comfortable. The bathroom had a tub and hot running water. The bar and restaurant serves some amazing drinks and food . The breakfast spread is absolutely delectable. The staff is warm, helpful and attentive . Keep up the great work!